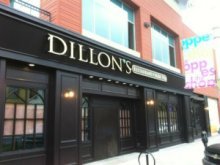 When we think of Southern California nightlife, places like downtown L.A., Hollywood, or even the O.C. come to mind. Not often do we hear about the nightlife down in the Inland Empire, an area known more for its suburban features than its after-hours activities. But, things have changed over the years. Head over to the Inland Empire and check out some of the places that will have you dancing and having the time of your life!
Dillon's Irish Pub
13920 City Center Drive
Chino Hills, CA 91709
(909) 591-6100
What better place to let your hair down and kick back than a good old Irish pub? Relatively new to the Inland Empire, this spot features a full bar, inexpensive draft beer specials, great food, and various seating areas with plasma TV's all around, providing guests with optimal viewing of all the great sporting events on TV. One distinct feature that has made this place a hit with locals is the fact that there is never a cover charge to view major sporting events.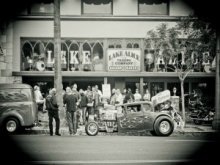 Dillon's features all the major pay-per-view Boxing, UFC, and other sporting events, and all guests are admitted for free viewing, which also means guests should come early and claim their spots. After 11 p.m., the bar takes on a nightclub atmosphere, as the D.J. takes his spot and churns out dance hits for guests who want to keep the fun going after the sporting event is over. Open until 2am and also open for breakfast on Saturday and Sundays at 9am, you can keep the party going into the night, and perhaps ask for a Bloody Mary the following morning.
Lake Alice Trading Company Saloon and Eatery
3616 University Avenue
Riverside, CA 92501
(951) 686-7343
In the mood for some live rock music, a few rounds of pool, or a couple of games of darts in a laid-back bar atmosphere? Lake Alice in Riverside is just the place. This downtown, jeans-and-T-shirt kind of spot located in the heart of Downtown Riverside features live music, with original music on Wednesday nights and cover bands on Friday and Saturday nights.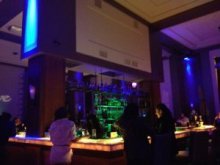 No hard-core techno or rap music beats heard here — the sounds of classic rock and alternative rock are what you'll hear within these walls. A calendar listing of different events and what bands are playing when is available on their website. Catch a football game on one of their large plasma TV's every Sunday, and enjoy happy hour specials too. The great part of Lake Alice Trading Company is that each night, there is a new special to be had.
Vive Lounge
184 W 3rd St
Pomona, CA 91766
(909) 622-2020
For those looking to go out and have a great time, Vive Lounge in Pomona offers that and much more! The club has a policy of wearing club-chic attire like button-downs, fashionable t-shirts, dresses, micro skirts, heels, etc as well so you can be sure the vibe will be upscale. Bottle service, as well as a full bar is on hand along with 10 VIP areas, and much more. The club is famous for being the largest nightclub in the inland empire offering 22 VIP booths, a large dance floor, two bars, as well as an indoor / outdoor patio with patrons can choose to mingle with others and dance the night away.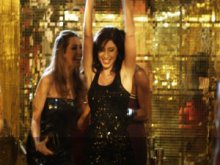 Vibe Nightclub
Casino Morongo Resort and Spa
49500 Seminole Drive
Cabazon, CA 92230
(800) 252-4499
Dance the night away in your finest attire to some of the hottest hits spun by renowned D.J.'s at this vibrant desert oasis. This 21 and over hotspot boasts three levels of lounge areas and several bars, and a large center dance floor on which to let loose to your favorite mixes. VIP reservations are available for a fee, cover charges are applicable, and a strict dress code policy is enforced. Check out the Casino Morongo website for details and for concert events occurring at Vibe Nightclub as well.
Temecula Stampede
28721 Front Street
Temecula, CA 92590
(951) 695-1760
Located in the heart of downtown Temecula, this country western music bar and club is the West Coast's largest music venue offering a great blend of rock and roll with country. There is literally something for everyone, including line-dancing to the experienced two-stepper dance move and much more. Special events like "Karaoke Mondays" and "$4 Thursdays" draw crowds in, as do the line dancing lessons that are offered on Mondays, Fridays, and Saturdays from 6 to 8pm. Make sure to ride the mechanical bull if you dare, or just hit the dance floor for some good old country fun.
Julie Ordonez is a freelance writer and mom living in the Inland Empire. When she needs a break from all things parental, she grabs her husband and heads to any of the above given nightlife spots in the Inland Empire. Her work can be seen in OC Family and OC Metro Magazines.