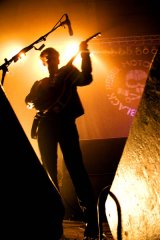 Every so often, Randy Parsons will venture down to the backstage at The Majestic Ventura Theater, and he'll stare at a picture on the wall that tells a defining story about the nearly-90-year-old venue.
There, in black and white, in these hallowed halls, Michael Jackson chats ever-so-coolly with Freddie Mercury.
"It's that kind of stage, " Parsons says, "and frames—for all who come down here—this great music and arts section. It's so cool for us to be on top of it all. It's a great marriage."
What makes it great is that rookie and seasoned musicians alike comprise a significant part of the culture. They are not an outside entity entertaining the masses, but rather musicians are welcomed as part of Ventura's community.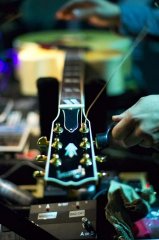 Makin' the move
Parsons moved his 20-year-old business, Parsons Guitars, from Seattle to Ventura in early 2014. He looked for a better climate for his custom guitar-making—"the humidity and consistency are perfect, " he says—and of equal importance, a place with a thriving arts climate, as well.
He set up shop above The Majestic, Ventura's most historic live music venue, to build guitars and to teach others to do the same. He'd looked all up and down the coast—a scouting road trip—and found the town of Ventura bustling with energy and creativity, and leaders who saw the value in both.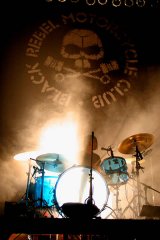 "The city said it was trying to create an identity as an art and music district, " Parsons said. "There are five or seven music venues in three blocks. We just discovered Ventura, and this historic music venue, and it had a space that just happened to be for lease and everything worked out.
"We are very excited about the city."
Live music mecca
In just a year, Parsons is surprised by the local music scene. On any given night, there will be five-to-ten places featuring live music; a stroll down Main Street includes music from nearly every bar and restaurant.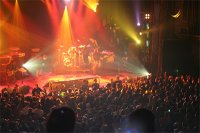 Special music and art events have grown in size, and staples such as the Ventura Harbor's Sounds of Summer, the Rock on the Dock series and the city's Music Under the Stars series are local favorites and pulling visitors from afar.
Individual venues offer varying personalities, from the casual, almost house party atmosphere at downtown's The Tavern to the sophisticated Watermark—one of the few places in town with a dress code—to Discovery, which combines live music, bowling, food and televised sports.