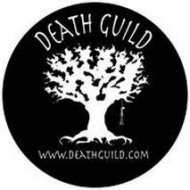 Bondage-Ages: 21+ (NO COVER!!!)
From the DJs that brought you NOX, a new bi-monthly monstrosity arises at the King of Clubs in Mountain View: CRUCIFACTION!
Dance to EDM, Future-Pop, and AggroTek on the KoC's new dance floor!
DJs:Rota, Darksonic, Anti-EM
- Night Light (1st Wednesday Night of the Month, Oakland)
Ages: 21+ (NO COVER!!!)
On the first Wednesday of the month, Dj Bildo, brings you in the Dark Age!
Spins Post Punk, 80's Wave, Death Rock!
DJs: Bildo the Impaler
Class of 1984 - Cat Club (Every Thursday Night, San Francisco)

Every Thursday at the Cat Club it's the best of the 80's in two rooms.
The coolest music and the best crowd in town with DJ's DAMON and MR WASHINGTON spin 80's pop, rock, and one hit wonders in the front room:, along with DJ's DANGEROUS DAN and weekly special guests spinning the best underground 80's, goth, industrial, synth-pop, electo music and videos in the back with two video screens.
9pm-3am
$6 cover (free before 9:30pm)
$2 well drinks until 10pm / $6 Tallboy PBRs all night
Show your CHECK IN at the bar and get $1 off drinks after 10pm
Club Apparition - Lido Club (Every Thursday Night, San Jose)

Ages: 21+ (No Cover, except for band performance nights)
Necromos and Ash bring you a weekly dose of Goth, Ambient, Ethereal, Darkwave, Post-Punk, Deathrock, and Industrial tunes to get your undead groove on.
With no cover charge most nights and drink specials before 11 p.m., Club Apparition might be the best deal we darklings are ever going to see for a club night.
So drink up, my pretties. And bring out your dead!
DJs: Ash and Necromos
Rellik Goth Industrial Night - Rellik Tavern (Last Thursday Night of the Month, Benicia)

Ages: 21+ (NO COVER!!)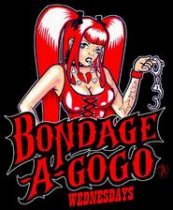 Goth comes to the old state capital!
Last Thursday nights of each month, start with your classic goth in the early part of the evening, moving into more industrial sounds as the night wears on!
The Rellik is one of the nicest bars in the area (with some of the most premium alcohol) and serves food until around 10. ABSINTHE is available!!
DJs: Takyon and occasional guests
Strangelove - Cat Club (1st Friday Night of the Month, San Francisco)

Peter Sellers was Goth before it was cool.
Ages: 21+
Monthly
themed club nights
at the Cat, spinning dark electro, industrial, new wave, and goth tunes for you to dance to.
Pretty much the only club night at the Cat Club with its own webpage.
DJs: Tomas Diablo and rotating guest DJs
Solace - Prop Box Studio (1st or 2nd Friday Night of Alternating Months, Oakland)

Club Solace - Elegant Goth
Ages: 18+
An intimate and classy salon masquerading as a semi-monthly club-night.
But bring your finest Goth, because the dress code is strictly enforced. No jeans, no sneakers, my darklings.
Musical preferences lean towards the gothic, the ambient, and the neoclassical.
Check the calendar or the Solace website to make sure which months Solace is taking place.
DJs: Persephone and guests.
Dark Shadows - Cat Club (2nd and 4th Fridays of the Month, San Francisco)

Dark Shadows - MetaGothic
Ages: 21+
NOW TWICE A MONTH!!!
Find detailed info at either their Facebook page or the Cat Club's website.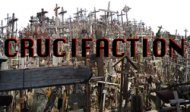 Break out your black lace, velvet, and PVC, boys and girls. Maybe even your fangs? Dark Shadows is dripping with ambiance - so play the part for one of Meph's favorite Goth nights. Go-ghoul dancing provided by the ever-so-awesome Visceral Vixens.
Two rooms, so you can pick and choose your preferences between goth, swirl, synth-pop, industrial, stompy, and EBM.
DJs: Melting Girl (whom we at SFGothic.net hold in very high regard) and Daniel Skellington, plus guest DJs.
- Cat Club (3rd Fridays of the Month, San Francisco)

Ages: 21+
The Darkwave Dance Party returns to its 3rd Friday slot at the Cat Club!
Paying tribute to the best in darkwave, post-punk, 80s, ethereal, triphop, tribal, and more...
9:30pm-2:30am
before 10pm and after.
DJs: Xander and guests
- Night Light (1st Saturday of the Month, Oakland)

Ages: 21+ (NO COVER)
Get your Goth, Deathrock, Post-Punk, and New Wave fix over at the Night Light on the first Saturday of the month.
DJs: Xiola and Dire Delorean (plus occasional guests)
The Hanging Garden - The Night Light (3rd Saturday of the Month, Oakland)

Ages: 21+
A new addition to the Oakland nightlife...
Classic goth, new wave, and synthpop to dance in the dark. And sometimes awesome bands!
Word on the street is that it's a bloody good time.
$5 before 10 p.m., $7 after.
DJs: Squid, Dave Tibbs, and guests.
- Stud Bar (Last Saturday Night of the Month, San Francisco)

Ages: 21+
DARK ROOM is San Francisco's QUEER (straight friendly) DANCE PARTY. Blending new and vintage Electronic (this encompasses most styles from minimal/synth-pop/new wave to any other wave for that matter), Post-Punk & Punk, Industrial / EBM, Gothic & more for a truly unique DANCE PARTY.
Featuring performers, DJs, DARK DRAG, visuals and some of the best dressed patrons hands down at every party. Less about boundaries and more about fun.
(dates may change - so see their event page for the month) - 9:30 PM
DJs: Le Perv, Faux King, and Hosted by Lady Bear (and guests).
Factor IX - The Midtown Barfly (Every Sunday Night, Sacramento)

Ages: 18+
Born from the ashes of Asylum, DJ Bryan Hawk comes back to Sacramento with a vengeance bringing back his unique blend of all that music goths crave.
Set to have several theme nights in the future, as well as a monthly fetish night.
DJs: Bryan Hawk and guests
The Box - The Blue Lagoon (Every Sunday Night, Santa Cruz)

Ages: 21+ (NO COVER!!)
Living out by the edge of the sea and in need of some darkling delights?
Then the Box is the place to be every Sunday night, to cure you of those humdrum mortal life blues... by replacing them with lovely, lovely BLACK.
Spinning a collection of Goth, Darkwave, Industrial, EBM, 80s, and Noise for your auditory satisfaction.
DJs: Julian, Doc Deth, Shadow Angel, Stats, and Bats.
New Wave City - Locations and Dates Vary (Variable Dates, San Francisco)

New Wave City - '80s Goth
Ages: 21+
If you like your goth '80s New Wave flavored, NWC is the place to go.
For those unsure of what that means (or not yet born then), think: the Smiths, the Cure, Depeche Mode, and Siouxsie and the Banshees. (Oh, Siouxsie, Siouxsie Sioux. We love you.)