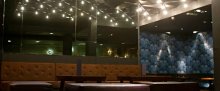 Whole Venue at Patch Bar
CIty 300 ft sq Upto 400 Disabled Access
Patch bar is newly refurbished with an uber cool vibe and brand new enticing menus. Nestled in the heart of the City but offering a more Shoreditch style ambiance, it is a great place to enjoy delicious, fresh cocktails using the only finest ingredients. Perfect for an office party, it transforms from bar to club at night, and offers various areas for hire to make the most of your Christmas party or Corporate Event.
Prices Starting From £1000
Whole Venue at Pause Bar
London 186 ft sq Upto 220 Disabled Access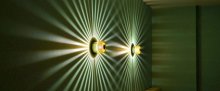 Offering a funky, contemporary interior, Pause Bar is a great place for a corporate event. An exclusive space located opposite the Lloyd's Building, it offers easy access to the City and is ideal for corporate drinks, parties, networking events and office Christmas parties. A dedicated events venue, it is exceptionally flexible in the catering and equipment that it can offer, and has a late license until 2am.
Prices Starting From £2000
A dedicated and exclusive events venue offering easy access to the City, Pause Bar is a funky and flexible place for a party. Whether you're organising a birthday bash, an engagement celebration or leaving drinks, it's a flexible London party venue that offers a DJ booth, dancefloor, stunning bar and delicious catering - all designed for you! Our late license (2 am) also means you can party into the small hours!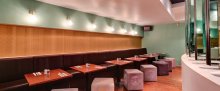 Prices Starting From £2000
The Lounge at C&B Paternoster Square
St Paul's 80 ft sq Upto 150 Disabled Access
In the heart of London, the Lounge area is ideal for private and corporate events that don't require the whole venue. It features its own bar, bathroom facilities and private entrance making it a superb enclosed space for launches, parties, dinners and receptions. The price listed is an indicative Minimum Spend.
Whole Venue at Dirty Martini Bishopsgate
Liverpool Street 200 ft sq Upto 345 Disabled Access
Dirty Martini Bishopsgate is available for exclusive private bar hire for a range of events. In an outstanding location in the City of London, near Liverpool Street, Dirty Martini is the perfect spot for corporate events, Christmas parties, after work drinks and private parties.