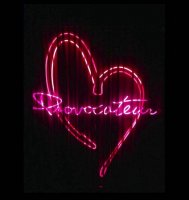 If you are trying to pick a club on a Thursday night in NYC– you're in luck, because there are plenty of good options.
Thursday (in addition to Friday and Saturday) is one of the most popular nights of the week to go out and nearly any place that you go is going to be well attended.
If you want to look for the places that are particularly good on Thursday, check the list below (in no particular order)
Provocateur NYC
Provocateur – Thursday is a big night for Provocateur, as the club frequently brings in big name international DJs. Past DJs that we have seen there include a who's who of the DJ scene (Tiesto, Deadmaus, Calvin Harris, Pete Tong and so on).
DJs that usually perform to sold out crowds of thousands perform for 200 or so lucky individuals in an experience that is absolutely top notch. Note, however, that you will have to make reservations in order to get in and that it will cost you big time on nights with big name DJs performing.
Lavo
Thursday nights are when Lavo pulls out all the stops. The club hosts a big name DJ almost every Thursday, which brings in an A-list crowd. On nights with big DJs, Lavo is extremely popular- You will most likely need bottle service to gain entry, unless you have looks or connections 'like that.'
Avenue
Avenue is one of New York's most in-demand bottle service clubs. Expect an attractive crowd, and high table minimums at this Thursday night party.