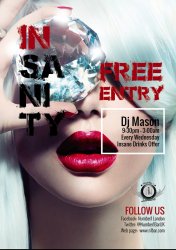 Club Weekends – Thursday, Friday and Saturdays
– Widely known Latin American Dj "Deoh" has been our resident Dj since October 2010 and now we have a great club night.
– Thursday, Friday and Saturday from 11pm with the most advanced technology in Video Dj.
– live stream over the Internet of our Club Nights so that we can bring the club into your bedroom!!.
– !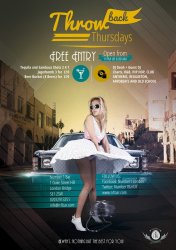 Now your night will be more exciting and with great vibes not only with the music but with the videos.
– This is a night you cannot miss when you live in London is a must do!!.
– Only nightclub in the area that opens until 6am!.
Entry Policy:
– Age policy: over 25 s after 10pm
– Everyone must present ID card
– The management reserves the right to admission
– No search, no entry
– No Baseball caps/hoods
– No hanging trousers
– No drugs
Special Promotions:
– Every Wednesday, Thursday, Friday and Saturday enjoy our famous cocktail bowls for just £18.