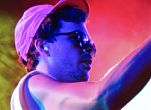 House music lovers know there is no other place to be. The lit-up dance floor is kitchy but the thumping house music is the most upfront and underground you'll hear. Prahran.
Red Bennies is classy: think polished wood, gold and chrome fittings and a large stage with red satin curtains dominating the venue. Comedy, circus acts and burlesque appear onstage in between bands and DJs. Musically expect anything from funk, soul, and jazz to Russian polka. South Yarra.
Despite its giggle-eliciting name, the three level brown alley is one of the best club in Melbourne. Weekly entertainment spans techno, R&B, electro, indie and breaks. The downstairs room feels like a supperclub while the upstairs room is long and rectangular with DJs at one end in a darkened alcove.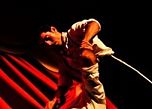 The open rooftop bar is the smokers' area. Melbourne.
When it comes to boozing and cruising, Melbourne's gay clubs are the ants pants. Unlike Sydney, melbourne's licensing laws allow cruising lounges in areas where alcohol is served. One of the edgier bars that also hosts nookie is Sircuit Bar. Downstairs you'll find buff studs shooting pool and furry fellas slaming beers while upstairs all sorts of meander through the never-ending cruising maze looking for a quick slap and tickle. Fitzroy.
Melbourne's best alternative venue hosts live acts and club nights every week. For bands it's cramped and sweaty, for the audience, well, you'll be nose to nose with the band. Weekender is their best club night, with bands on early and DJs Steve and Greg spinning the best indie music.