by Laura_Mexico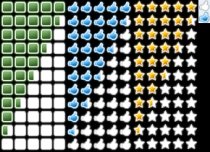 Helpfulness
This is going to be somewhat long so bear with me. I'll try to make it short, so here's an overview of why I would and would not recommend this place so you can make your own decision!!
PRO's: prices are quite decent, drinks are well served; no cover fee; good & varied music at least in the beginning, live music after midnite; got some food for free as a compensation for the lousy service and another little problem we had...
CON's: place is big but there's not enough space to dance, not many tables & chairs to sit down so you have to stand up most of the time; EXCESSIVELY crowded so if you get there after 10 PM you'll have to wait in line for a LONG time till it's your turn to come in even if your friends are already inside, and moving inside the local (including going to the restroom) is nearly impossible with all the people standing & dancing everywhere; band playing live music stuck to salsa and even after they left this is the music they kept playing for people to dance, so no more varied music to dance to; found a cockroach where we were sitting, EEWW!! Note: This was in 2009, but as of 2014 the crowding and conditions of the local were pretty much the same, as it seems that it's still a very popular place.
So here's the story: my friends got there at 9:45 PM, I arrived there shortly after and had no problem to go in although it was already crowded. However, we did not get a table assigned, just a spot next to some wooden steps attached to the wall where barely 3 of us could sit down while the others had to remain standing. We were 6 at the beginning and 3 more people were to join us. However, these last people had to wait in line outside for +1 hour because "it was not their turn to come in yet" - first come, first served - even though we were already expecting them. When a table was finally free for us, they wouldn't let us take it "because we were not 8 people yet" (we were 9, but 3 were outside!) so they gave it to someone else.
(continued below)
Dress Code: ...
Ok, so after a long time the 3 last people could come in. We drank, we danced, and after a while we saw a cockroach wandering all over our clothes & purses... YUCK!! We called the waiter on it, he talked to the manager and they sent us some free snacks to make up for it and for not helping us bring our extra friends inside quicker. But still, it was not a pleasant experience.
Prices are quite decent and you don't have to pay a cover fee, as in other bars of this area, so you can have a good time & dance without spending a fortune. Beware: it's too difficult to find a parking spot in this area, so it's better to go by taxi. There's a sitio right in front of this place so you can take a safe taxi when you come out as well.
People here were pretty relaxed in regards to the clothes they were wearing. Most people were wearing jeans & regular shirts/tops. There are many foreigners/tourists that come to this place, and since most of them are very relaxed when it comes to dressing they don't expect us locals to be particularly elegant either.
There are TONS of night clubs and bars in this area of the city but this is one of the most casual and cheap I'd been to so I went there again. I don't know if getting there EARLY would make any difference in regards to the crowding, probably not, so it really isn't a place that I enjoy anymore.
Related to: