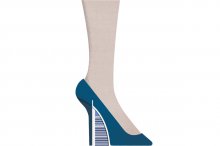 'Nightclubs, if they are run badly, can attract the worst of the worst, ' says Guy Pelly sagely. Pelly became famous organising club nights for his mates Princes William and Harry and for their blue-blooded party crowd, but he's not talking about the hopeful girls who have flocked to his nightlife ventures, including his current venture, Mexican-themed tequila bar Tonteria on Sloane Square, in the hope of a chance romance with the royals. Pelly's mind is thousands of miles away in the Gulf, China and Africa, where he and his rivals in the rarefied world of boutique clubbing and dining are expanding their empires at an unprecedented rate in a game of major risk and great rewards.
The smart crowd who attended the opening party at the Bahrain Grand Prix this spring — sheikhs, drivers and the sport's harem of glamorous women — might not immediately have realised who had organised their night atop Manama's Domain Hotel, but it was Pelly. It was the same menu of latex-clad dancers, sparklers and oversized Mexican skull masks he put on for the fashion crowd in Paris earlier this year, in a party at Matignon to mark the end of Fashion Week.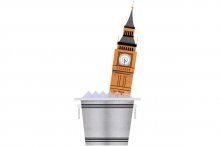 The 32-year-old Pelly, already a millionaire several times over, told Spectator Life that the riches on offer from such ventures could be 'very significant'. But so could the damage if anything doesn't go to plan. Speaking to his fellow impresarios — who are opening outlets of clubs like Mahiki, Whisky Mist and Embassy as far afield as Hong Kong, Dubai, Beijing and Abuja — there have already been cautionary tales.
When Pelly started to make his name at the turn of the millennium, his boutique nightclubs, featuring elaborate themes and absurd signature sharing drinks called the Treasure Chest or the Jack-in-the-box which cost more than £100, were a novelty. Now they are ten a penny in London's most expensive enclaves — and are frequented by a parade of bankers, celebrities and Sloane Rangers spending their parents' money. These clubs aren't cool, but for their well-connected young owners, they have been outstandingly lucrative.
The latest sightings of Prince Harry dancing on tables, or someone from Made in Chelsea kissing the wrong person, at Boujis, Mahiki or Whisky Mist — and latterly Bodo's Schloss and Bunga Bunga — are regularly reported on Mail Online and tweeted about by thousands of virtual hangers-on. And that has created an international demand for London's most expensive nightlife.
'I get approached by hotel groups and other operators at least once a week, ' says Matt Hermer, 42, whose South Kensington club Boujis was the first London hangout for William and Harry and last year hosted Rihanna and Lady Gaga (on separate occasions). 'Ninety-nine per cent of the time I am flattered but I'm not interested.' He learned his lessons about overseas expansion the hard way, having been a few years ahead of the curve when he opened his cocktail bar Eclipse in Cape Town in the Noughties. It was, he says, a 'rip-roaring success' and became one of the most popular hangouts in South Africa. Then the partner hotel was bought out by a well-connected local, and things became more difficult. His South African adventure was very soon over.