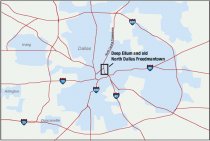 Introduction
The railroads made Dallas, Texas into a city, highways made it a Sunbelt city, and DFW Airport made it an international city. Never much known for making things, it has been a place where products are financed, brokered, and transported: leather and buffalo hides in the first place, followed by cotton and oil, clothing and technology. In fact, as Dallas historian A. C. Greene has astutely observed, land development has always been the city's chief industry: "When the Republic [of Texas] joined the United States in 1846 it retained ownership of all its public land, making the State of Texas the nation's largest land promoter, aside from Uncle Sam himself. And in Texas, no city was so conceived and created as a real estate promotion, and no city has been so controlled in its civic and municipal directions by land development, as has Dallas." Almost nothing, neither geography nor government, constrained the growth of the city, and it has thrown its tract developments of ranch houses far and wide across the prairies of North Texas, becoming one of the archetypes of Sunbelt sprawl.
City of Dallas and Deep Ellum Area
This hyper-American model of speculative growth has left little room for the old, at least until very recently. For such a young city, the new becomes the old, unwanted, and forgotten very quickly. Particularly unwanted have been the neighborhoods marked by the presence of African Americans in Dallas: Frogtown or Froggy Bottom (an early mixed neighborhood of shady character adjacent to the Trinity River and its thousands of serenading frogs), Stringtown, the North Dallas Freedmantown, and Deep Ellum have all been plowed over by development, even if the latter two have known recent re-development. Legal desegregation, in fact, only heightened this process since it made it appear even more necessary for white Dallasites to live further from the center city.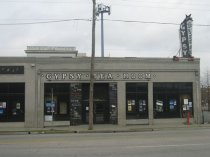 African Americans were present in the Dallas area as slaves before the Civil War (97 out of a total population of 678 in 1860), but many more arrived soon after the war, and settled in a variety of 'Freedmantowns' around the city. One of these Freedmantowns remained in the far north of the city in my own childhood in the 1960s and 70s although I did not recognize it as such at the time. It was simply an old cluster of small houses and farms gathered around a church on Preston Road near what is now Alpha Road, just north of Valley View Mall (which valley? what view?). No one ever mentioned the circumstances of this place to me; probably almost no one outside the community itself knew its history. We lived in the present of suburban Dallas; the Freedmantown existed in its past. This was not strange in itself. There were still cotton fields very close to my suburb of Richardson in those days, and a Sunday drive in almost any direction would turn up numerous little farming communities, white and black. These communities sometimes co-existed in space with the northern suburbs of Dallas, but they seemed to occupy another time altogether.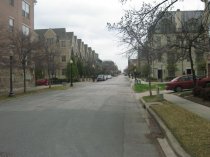 Discovering Deep Ellum
Driving through other parts of the city of Dallas itself produced another and more unsettling effect: neighborhoods that were certainly not rural, but just as certainly not the grittier world of Shaft that I saw in the movies or on television. Instead, what I saw in the poorest black neighborhoods were usually shotgun shacks, often with trees in the front and backyard gardens, sometimes even a chicken or two, along with the odd public housing project, small and squat, built around a desolate courtyard. Somewhat more urban was the neighborhood just north of downtown Dallas that, I found out only much later, had once been another Freedmantown. Hall Street around State and Thomas Streets had once been the heart of the North Dallas Freedmantown, populated by black servants (there were prosperous white homes on Thomas), merchants, and professionals. By the 1930s and 40s, the area was also a center of entertainment, filled with black nightclubs including the Empire Room, where Ray Charles frequently performed early in his career, and the Powell Hotel and Court, where Duke Ellington stayed when in town. I think that I only drove through the center of this neighborhood once, in the early 1970s, when my family was probably trying to get to something like the newly developed Quadrangle, an elegant new shopping development just a few blocks away in the Oak Lawn district. Perhaps a wrong turn was taken, and we approached Oak Lawn along the unaccustomed route of Hall Street, which looked devastated in this neighborhood — one or two stores hunched forlornly among vacant lots.