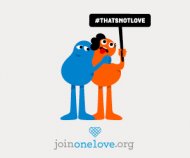 Please note that in the interest of fairness, the names of DJs and staff are listed in alphabetical order.
Are we missing a dance club? Click to ADD it now!
Added by bedwards
Happy Medium was THE place to be as far as disco in Chicago went. Great music, unbelievable dancers and beautiful people. It was NOT a 'black' club. Even the bouncers were attractive.
WOW! I am from Chicago. Although I was too young during this era(10 yrs old in 1979) to have experienced the disco clubs, I am quite the enthusiast when it comes to Chicago discos! Does anyone have PICTURES OR VIDEO of these parties? It was an amazing time...I was the kid who was ALWAYS sitting by the stereo, waiting for the dj to play my tune or announce the name & artist of a tune that I was trying to buy. YES, I used my allowance to buy tunes at the age of 10!!! If anyone can turn me on to the names and locations of other Chicago discos, PLEASE reply! I know about the BBC club on Division. Has anyone been there?
this club was and offshoot of the
Poison Apple chain one of the best dance clubs of the south
side. I had the good fortune to
work there as a bartender.
The Happy Medium was my mom spot. When she got off of work at the Continental Plaza now called the Westin Hotel on Michigan Ave. after working the 3 - 11pm shift, her friends and my God mother Kitty Neely (RIP) who became a radio personality on wjpc would hit this club every weekend back in the late 70's. My mom told me Arsenio Hall use to hang out there when he was a struggling comedian, and Mr.T, and many more people who were stars or who became stars. Rush street use to be so live back in the 80's when I started hanging out there. A lot of people talk about South Beach in Miami, when I went there it reminded me of Rush St. back in the 80's. The only thing South Beach have on Rush St. is the great weather all year round, and women, but the atmosphere don't come even close.
I am from England but in 1979 I visited the happy medium night club in June and danced all night long.
I know it sounds corny but the clientle' threw money at me on the dance floor and I had a standing ovation.
Not bad for a skinny white guy with red hair, what a night I was on cloud nine all the way back to north kedvale
where I was staying.
I visited 42 states on my tour of the us, danced in many clubs and got great feed back from the audience but nothing compared to that night in the happy medium.
Great dj I remember up the sky!!
back in the day. dancing kept me out of a lotta trouble in help me dance off. a lot off a lot of strees. now daze they just step it's ok but they do it to show off. we dance to express our selfs. in we let it all loose. also the kids think dancing aint cool i guess killing each other really is. peace black ppl bring back jammin in more pece in the world.
dj willie. mc.tom joiner frazier the bouncer was a cool dude once you get to know him. this club had.. a nite club downstairs it once was a club that had plays like dont bother me i cant.cope.
dj willie was a great dj the happy medium was a good place to go if you wanted to get a way from the hood 4 a lil while. the people were professionals.after work hours in to the early am i meet my first love there we are not a item now but are still friends ilove the 80's they were so cool with some of the best music of my life is there anyone out there who feels the same about the happy medium, those hour long dance partys's were great oh while back to the future.any peace in love happy daze
this club. was the best black nite club all over chicagoland. the black ladies of the 80's were comin out as the sophistcated ebony ladies all shades of beauty when i first walk in that place in the early 80's tom joiner was the mc he was at his best the brothers was so cool with every one ican swear he was like a home boy i grew up with all kind of black stars walk in that place.rick james tina marie the whispers sugar ray leonard. in there wher so many more every friday god i wish i could go back to that time. on friday nites were lady nites man were there ladys friday nite was bahama.mama contest the were in their swim suits. lord sunday's were beat the clock you can drink all the drinks you want in a hour time frame with ten tickets they who give you i love that place meet my first love there. the happy medium closed in 1983 no on was able in my book to make up for that club thier were some good one's. but no happy medium 2 dis day.