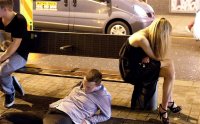 The Arches, a popular venue in Glasgow, went into administration two months ago after the city's licensing board brought forward its closing time from 3am to midnight, causing revenue to halve.
"Nightclubs are there to support the music and artists. They need to be vibrant and forever changing. Look at iconic places like Ministry Of Sound – even that's under pressure because flats are being built nearby, " adds Stevenson, who previously owned South London-based nightclub Imperial Gardens. His venue was forced to close more than a decade ago after the local council gave permission for a block of flats to be built on the doorstep.
Total revenue for the nightclub industry has declined by almost 25pc since the start of 2011 to £2bn this year, according to research firm IBISWorld. It is forecast to fall by another 3.2pc next year.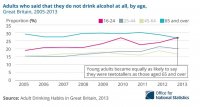 Fighting against noise complaints, tired neighbours and strict planning laws have apparently led many owners to think it's no longer worth the effort. Late licences are routinely met with opposition, say people in the industry, and pubs and clubs are disproportionately blamed for anti-social behaviour.
Alan Miller, on the board of the Night Time Industries Association and who used to own Brick Lane's Vibe Bar, which closed after 20 years last November, adds nightclub owners are often trapped in a vicious circle. Clubs breathe life and help regenerate rundown areas, but as more businesses then move in, clubs find themselves squeezed out.
"Hackney used to have enormous problems, and nightclubs helped transform it into the fashionable destination it's become. But now the local authority are punitive towards nightclubs and bars. They're associated with anti-social behaviour, when in fact they create economic growth and employ huge numbers of young people."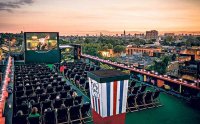 Other factors have contributed to Britain's flagging nightclub industry. Alcohol consumption in the UK has fallen, while the smoking ban and heavy taxes on alcohol have also taken their toll.
At the same time, there are many other venues competing with clubs to attract revellers looking for a more sober night-time activity, from late-night exhibitions to immersive cinema experiences.
The recent introduction of blanket breathalyser tests for clubbers in Birmingham, Croydon and Shrewsbury are also putting people off, further contributing to a fall in reputation of venues in those areas, says the ALMR. Other rules, such as a ban on football shirts being worn in some clubs, also send a subliminal message to punters that trouble is expected.
Nightclubs are generally seen as a blight on developing areas, says Euan Johnston, who has owned a number clubs. These included SE1, Cable and Crucifix Lane, which were all based in the arches of London Bridge and forced to close when landlord Network Rail took possession of them for the station's redevelopment.
See also: