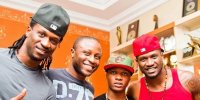 (From L to R: Peter Okoye, Ropo Akin, Wizkid, Paul Okoye) Think about it, over the ages the most renowned gladiators, composers and dramatists have all needed a stage, an arena to make their mark on history. 1520 Sedgewick Avenue, New York acquired immortality through its auspicious history as the 'birthplace of hip hop music' and decades later, literally setting the […]
(From L to R: Peter Okoye, Ropo Akin, Wizkid, Paul Okoye)
Think about it, over the ages the most renowned gladiators, composers and dramatists have all needed a stage, an arena to make their mark on history. 1520 Sedgewick Avenue, New York acquired immortality through its auspicious history as the 'birthplace of hip hop music' and decades later, literally setting the stage for todays African hip hop pioneers is the maverick entrepreneur Ropo Akin, the head honcho and owner of the CokoBar in London, AHH tracks his amazing journey and successes in this no holds barred interview.
Who is Ropo Akin?
A simple guy who studied architecture and worked in construction in the UK for 9 years and saw a gap in the entertainment African entertainment industry and decided to fill that gap . Resigned my full time job at the time and focused on African popular culture concerts
Would you agree with the popularly held view that you are the biggest concert promoter for the Afro beat genre in the UK?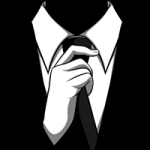 We are just a growing team focused at developing the African entertainment industry in the UK and creating a conduit for the industry in Africa to expand in the UK.
You started operating in 2004 but obviously the story didn't start then, can we get a glimpse into the makings of an event manager extraordinaire, the transition, the pivotal moment, the societal, cultural and psychological ingredients that contributed to the person that began the 'CoCo Bar Odyssey in 2004'?
It started informally in 2004 in the UK however I started organising events in 1996 in Nigeria in my first year of university, set up a student entertainment business called "ON" and recruited other students after a few years of successfully running events alone in university which is still in existent today and managed by other students now. COKOBAR is a trademark I am developing to provide a platform that understands the African entertainment needs and creating a platform for the African artiste to extend their brand in the UK. It has been a hard journey and funds gulping as it has not necessarily been profitable all the way. We have to consistently educate people to align with the structured platforms which are already in existence in the main stream in the UK.
My formal experience over 9 years in the construction business in the UK working on complex and large projects has helped me with structuring the growth of cokobar.com in the UK and we are still very far away from where I envision.