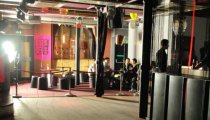 The UK Chinese/East Asian clubbing scene has reached mainstream status. The economic downturn has seen the closure of many nightclub venues across the UK, but this previously niche market is doing their part by pumping hundreds of thousands of pounds every week into the economy.
In this 4 part special, Nee Hao Magazine interviews 4 promoters from the Chinese and East Asian clubbing scene to give readers an insight into the workings behind organising an event and the people they cater for.
For the next 4 articles on this feature Nee Hao will release one profile from the following…
Lindsey Vng and Waj Vng, of Go Go Promotions, Bristol, an exciting new company set up to cater for party people in the South West of England. (Released)
Jon B of Kpop Team, London, his parties specialising in Kpop are setting a new benchmark.(Released)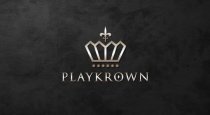 Wayne Chang and Duncan Shen of PlayKrown, London, also a newly formed partnership making big waves in the Capital. (Released)
Amy Nguyen of A2 Entertainment, Birmingham, one of the biggest and most established event organisers in the Midlands.
In this 3rd part of 4, we profile PlayKrown of London which is made up of Wayne Chang, an average British born Chinese guy and Duncan Shen, quiet and unassuming, born in Hong Kong. They started their events company back in the summer of 2011, and so far it has been massively successful with 5 out of their last 7 events all sold out days before the date of the party.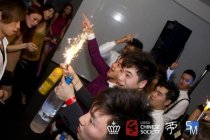 What do you enjoy and not enjoy about organising a party?
We enjoy the thrill of the build up to a party, and to see the final results. It's like a slow maturing seed, after a series of planning and organisation; the outcome is what really matters. We believe what we put in is what we get out, hence all our events we put in our best efforts with the aim of creating the best parties ever.
The most satisfying thing is hearing the reviews of our parties, so far 95% of the feedback is positive, the only negative feedback we've heard are, the club is too small (hey we sell out), drinks are too expensive (but we're not Weatherspoons, and you're in West-End of London). Other than that, it all seems positive, the atmosphere and the crowd are just amazing. We like throwing amazing parties for our crowd, them having a good time makes us strive further.
What we dislike
We dislike people being late to collect tickets. It's true, we're not going to lie, people usually reserve tickets to be picked up on the day, and it's our best interest to get rid of tickets. We usually advise everyone to collect tickets before the event to make our lives and their lives easier, but the ones who do collect it on the night, waiting for them outside until last entry isn't pleasant when everyone has gone in, and what makes it worse are people who didn't manage to get tickets trying to bid for the last ones, it's not an amazing feeling.