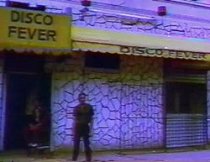 Looks like 2010 may be the year of the Hip Hop club.. What am I talking about. Since the beginning of this year we've had two documentaries with a third on the way as well as book highlighting the legacy of three landmark nightclubs that helped shape and introduce Hip Hop music and culture to the masses.
The first club that's been highlighted is The Fever. Long time writer Mark Skillz, penned an article about this pioneering hot spot in the Bronx. The article which first appeared in Wax Poetics Magazine was called ' When The Fever Was Mecca-The Legacy of Disco Fever '. In this piece Skillz focuses on the club's deejay Junebug who was also a drug dealer. The story was so compelling that it was made into a documentary which premiered the other week at SxSW.. It won a special Jury Award and is expected to be featured in the Tribeca Film Festival. The Film is called White Lines and The Fever: The Death of DJ Junebug:
The story of Junebug's double-life as a DJ and drug dealer. Recalling the Bronx in the early 1980's, this documentary explores the old-school days of hip-hop and the dangerous underworld at the legendary Disco Fever. Never-before-seen footage and interviews with Kurtis Blow, DJ Hollywood and Sal Abbatiello tell the tragic story of one of the greatest DJ's ever. Based on Mark Skillz' "When The Fever Was The Mecca, " published in Wax Poetics.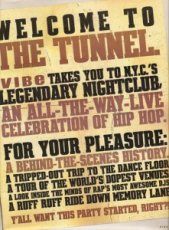 Featuring: DJ Hollywood, Kurtis Blow, Disco Bee, Sal Abbatiello, Sweet Gee, Vernice and Nydrin Barnes.
Directed by: Travis Senger
Produced by: Michael J. Mouncer
Written by: Mark Skillz and Travis Senger
Director of Photography: Sean Porter
Editor: Michelle Witten
Production Designer: Lucas Senger
The other legendary Hip Hop night spot that has a documentary surrounding it is The Tunnel which was the destination spot in NY 1994-2001 and held down by DJ Funkmaster Flex.
Flex, Choke No Joke and Streetfunk TV presents the Tunnel Documentary. The Tunnel Nightclub was a club in NYC that was open from 1994-2001. Streetfunk TV and Choke No Joke recorded the biggest names in Hip Hop every Sunday at the club most people feared to enter. Funkmaster Flex was the promoter for this weekly event that went on for seven years. Some of the biggest names in Hip Hop performed here from Jay-Z, Dr. Dre, Snoop Doggy Dogg, Puff Daddy, Ma$e, Nas, Method Man, Redman, Capone and Noreaga, Shyne, Jermaine Dupri, Da Brat and many more….