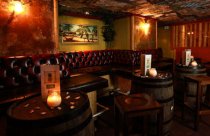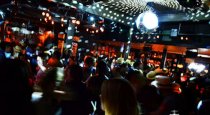 The Top 10 Best Clubs in Manchester

For a city that once boasted the Twisted Wheel and The Hacienda, two of the most famous nightclubs in the world, the clubbing scene in Manchester, like so many British cities, has now adapted to be largely made up of late night bars with dance floors. That said, there are still a small number of specialist nightclubs in Manchester catering for the dance crowd, soul fans, indie kids or metal heads. Pride Of Manchester members and readers of ManchesterBars.com have voted the following as the best clubs in Manchester,
= karaoke, = quiz nights, = kids welcome, = popular with united fans, = popular with city fans

= tick and print if you've visited
~ just off bridge street ~

This basement Tiki dive bar and Caribbean rum shop is packed every night of the week and is a popular haunt with bartenders from across Manchester, who flock here afterwork to spend their hard-earned tips on the largest rum collection in town and without doubt some of the best tropical cocktails around.
~ in the northern quarter ~
1950's inspired Tiki bar in a Northern Quarter basement from the guys behind Walrus. Great cocktails, over 100 rums, relaxed beach tunes and tropical fish whisk you away from the Manchester rain.
The huge flagship branch of the Mancunian rum bar chain boasts live music every night, salsa lessons, cocktails and over 50 premium rums. Open late every evening this has quickly become the busiest bar in town. Opened October 2012.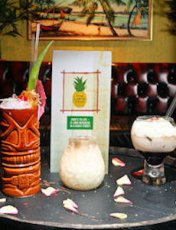 ~ on deansgate ~

Contemporary private members club located in the heart of Manchester. Offering exceptional service and a sophisticated ambience within its elegantly designed amber and black interior the Milton embodies the style and warmth that is the signature of this great city.
~ on deansgate locks ~

Popular with students, The Twisted Tokyo Lounge downstairs at Sakura opens its doors 5 days a week from 9pm. It's an intoxicating realm where a high tech Japanese vibe blends with the best of contemporary club culture to a sophisticated soundtrack of dance, house, pop, funk and party anthems.
~ in the northern quarter ~

New York inspired speakeasy, diner, nightclub and pool room situated in the Northern Quarter underneath the famous Affleck's Palace. Open until 4am every day, great cocktails, club nights and a hidden VIP room, this is one of the most popular bars in town and it's not hard to see why.
~ opposite manchester cathedral ~

Swanky weekend club at the end of Deansgate, which is a popular haunt for Manchester's elite, celebs and footballers, who can often be seen dancing to the funky house and R&B. Recently re-opened following a plush refurbishment.
~ off deansgate, quay street ~

Suede is Manchester's biggest VIP super club, located just off Deansgate. Attracting a style conscious crowd every weekend. The club offers an indulgent clubbing experience, the large dance floor plays host to hundreds of partygoers listening to the best in RnB, Hip Hop and House.
~ off deansgate, peter street ~

Every city in the world has its one emblematic hot spot that defines an era, a place that becomes the main attraction for generations of beautiful people and the centre of their nightly desires. In Manchester, that special place is LIV. Designed to impress through its amazing décor, music, dancing shows and internationally known artists.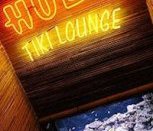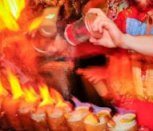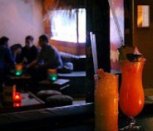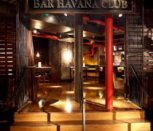 Interesting facts
XS Malarkey is an award winning, not for profit comedy club in Fallowfield, Manchester.
It is promoted and compered by the comedian and actor Toby Hadoke, and runs every Tuesday night. In 2007, a Guardian article described XS Malarkey as a "great example of how a...
Ravi Apnabeat is a DJ, dhol player and entertainer based in Manchester, United Kingdom.
He has been active for 12 years and specialises in Bollywood, Bhangra and RnB. He has been prominent in the Asian club circuit and many of the events he has performed at are...
You might also like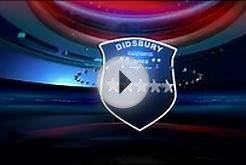 FRIDAYS NIGHTCLUB in DIDSBURY - MANCHESTER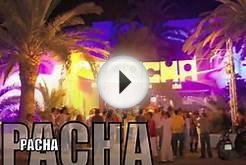 BEST NIGHTCLUBS IN THE WORLD 2010!TOP 10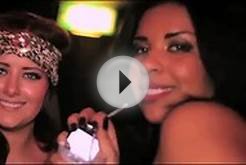 Swagger Saturdays @ Suede Nightclub Manchester - Calum ...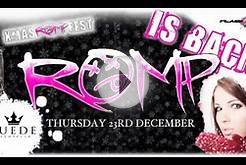 Christmas @ Suede Nightclub, Manchester *BRINGIN YOU THE ...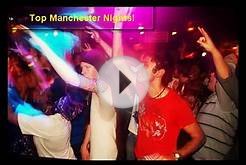 Find The Best Night Club Manchester
2NE1 i am the best in manchester k2 night club
Ask a Question