Despite a few identity crises in past years, the Apartment has managed to return to the top of the "exclusive nightclubs" roster. Two separate spaces appeal to those who prefer to chill out with a martini as well as those who would rather throw down on the dance floor. Depending on the night, you might find DJs spinning funky house, 80s hits or contemporary dance music. Dress your trendy best; designer jeans and trainers are permitted. (4-406-8000, 4-406-8999)
A trendy nightclub boasting authentic Arabic-style decor and an eclectic selection of live music and traditional dance. The brightly hued Kasbar raises three levels, the upper two of which boast ornate terraces that overlook the oft-oscillating crowded dance floor. A favorite with locals and expats alike, the nightclub features some of Dubai's best DJs — the types of guys who know how to make the party last long into the night by spinning the scintillating club, house, techno and Arabic pop hits. (4-399-9999)
Featuring an exciting Mexico-meets-the-Big Easy menu, Rockafellas is a high-octane nightclub that is a favorite with those visiting the area. The resident DJs push the party to the ultimate limits, spinning off the crowd's favorite funk and Motown tunes and whipping them into frenzy with the dazzling house beats. (4-355-6633)
This classy venue (think French Renaissance-meets-Baroque, if you can) brings more than a dash of Parisian chic to the club scene. A firm favorite of the swankier demographic of the Lebanese community, this is a dressy place that keeps things fresh with a succession of theme nights throughout the week.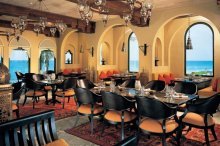 If you're lucky enough to have two X chromosomes, think about checking out Boudoir on a Tuesday - ladies drink free champagne all evening! (4-345-5995)
Popular, but not uncomfortably packed with revelers, Zinc seems to attract a fair number of flight crew members who appreciate the laid-back atmosphere. It's a dance club, to be sure, with the requisite stylish industrial-type décor, but the vibe is casual and not at all snooty. DJs spin popular dance tunes and some house and techno — nothing too daring or obscure.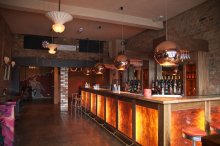 If you're looking for someplace upbeat but perhaps still a bit anonymous, give Zinc a try. (4-331-1111)
Sometimes multiple personalities are a good thing. Take Rock Bottom Café, for instance. Throughout the day, it's a family-friendly, American-style restaurant with casual 70s-era décor. As night falls, DJs and house bands get the partiers dancing (the Bullfrogs help!). And on Saturdays and Sundays, football becomes the center of attention as the bar fires up its numerous plasma and huge projection screen TVS. There's something here for just about everyone! (4-396-3888)