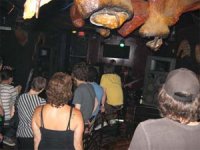 How do you handle all the stress, tension and aggravation that comes from a typical work week – or week looking for work? For some people, the best way to relax is to shake their groove thing. Here are some top spots to get funky in Pittsburgh.
Lava Lounge
2204 E. Carson Street
Pittsburgh, PA 15203
(412) 431-5282
www.lavaloungepgh.com
In addition to a routinely-packed dance floor, partiers come here often to catch live music. Check out the funky, molten lava-inspired decor. Enjoy some cheap booze. Go retro on '80's night. If you're looking for an inexpensive, fun place for a good time, you won't go far wrong here.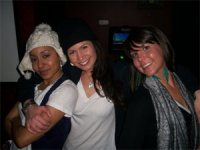 New Amsterdam
4421 Butler Street
Lawrenceville, PA 15201
(412) 904-2915
www.newamsterdam412.com
Gotta have house music all night long? Check out New Amsterdam. In addition to helping you get down on the floor, you might also enjoy their constantly changing variety of beers on tap. Some grouse the prices can be a bit higher than other venues, although it's hard to go wrong on Wing Night – just 35 cents per.
Firehouse Lounge
2216 Penn Avenue
Pittsburgh, PA 15222
(412) 434-1230
www.firehouse-lounge.com
Looking for a more upscale, chilled out experience? Here's your spot. Firehouse bartenders are known for their diligent service and strong drinks. Some may contend that Firehouse has slipped slightly off its A-game over the years, but it still draws a crowd while other spots have come and gone. Leans strongly towards lounge/chillout music, though…
Diesel
1601 East Carson Street
Pittsburgh, PA 15203
(412) 431-8800
www.dieselpgh.com
This is the place you're perhaps most likely to get your fist-pumping party on. The techno-inspired decor, the booming house remixes, it's on here. Musically diverse, expect everything from house to techno to pop remixes to hip-hop and so on. When it gets packed, you'll have the classic, drenched-in-sweat, club dance experience. Diesel is a straightforward club, so if you're just looking to dance and relax, this is your spot.