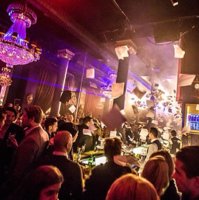 Oh Boy, I don't think I've ever been so excited to write a blog post in my life!
The nightlife in Stockholm is just that damn incredible. This city rages hard.
My buddy and I were in Stockholm during the weekdays, and believe it or not, we had ridiculous amounts of fun on every single night.
Everything in Stockholm is EDM (electronic Dance Music), which is why the music and clubbing scene is so huge. As you may or may not know, Stockholm is home to many of the world's most famous house music DJ's (Avicii, Alesso, Steve Angello, etc.). Many of these DJ's have residencies at the clubs, so they frequently play shows whenever they are home. Even when I was in a random coffee shop around Stockholm, I heard some of my favorite house music songs being played. It's just the overall atmosphere and the people's love for EDM that makes this city to special.
The clubs in Stockholm are enormous. All of the best clubs are located in the Stureplan district, which is a big public square in Central Stockholm. The only downside is that many of the big nightclubs in this district close at 3AM (with the exception of a few).
Regardless, they are so much fun and the music is all mainstream house, the people are all sexy, and the fun just never ends. If you are in Stockholm during the summer months (like I was), then it will be light outside 24/7 because the city are so high in Latitude. It's so trippy to stumble outside at 3 AM to blue skies!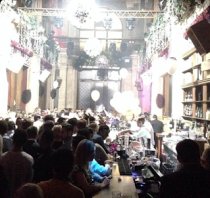 It's not even fair how attractive Swedish people are. They all have perfect styles and they dress to impress. Tall, blonde, skinny, and stunningly beautiful faces. It doesn't do any justice explaining it to you in words. Having the most beautiful people in the world makes the nightlife THAT much better. Trust me!
One thing to keep in mind is that the bouncers in Stockholm are extremely picky. Make sure to dress nice- no gym shoes, hats, jeans, etc., and don't get too hammered before you enter or else they won't let you inside. If you roll into a club with a bunch of dudes, then good luck getting in because they will deny your entry in a second. Try to go with some beautiful girls in your group, and you'll have a much better chance to get inside.
But wait, I don't have any local Swedish friends?
Perfect! This is your excuse to have some courage and make new friends! This is exactly what we did, and my friend and I were the only foreigners let into this club called K44. Step out of your comfort zone!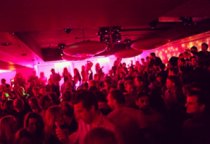 I can't even imagine how much crazier Stockholm rages on the weekend. I just had too much fun during the week. I guess this means that I will need to go back soon.
If you want to know more details about my experience at the clubs, then check out my post on
Don't forget to learn the so you can hit on those stunningly attractive Swedes!
Here is my list of the best clubs in Stockholm!
Disclaimer: The following list of clubs was put together mostly from my own personal experiences, but also with the addition of my friends recommendations. Things may have changed over the years, so I am trying my best to keep this list updated. If I missed something, please comment so I can add it to the list! Enjoy
#1. Sturecompagniet
Overview:
This club is actually the biggest in all of Stockholm, and it even has a beautiful interior of marble, and roses. Not one, or two, but THREE floors make up this club with 5 rockin' dance floors that stay busy until the sun rises.
It's located right smack in the center of the Sturenplan district. It looks more like a ballroom than a nightclub. On the ground floor, you will see a giant dance floor surrounded by three different bars.
The music in this clubs is all house, mostly by Sweden's finest DJs. Lots of energy from the crowd makes this place a blast to dance! However, it is pretty difficult to get inside, so make sure to show up early (before 11:30) so you have a better chance. If you can only go to one club in Stockholm, this is the place to go!
Address:
Sturegatan 4, 114 35 Stockholm, Sweden
Check their page for special events and promotions!
#2. Hell's Kitchen
Overview:
Hell's Kitchen is actually known as one of the hardest clubs to get into. But if you have faith, you can do it 😀
Hence the name of the club, the interior has a "death" theme such as bones and skull decorations hanging from the walls. What's cool about this club is the unisex bathrooms, which you are probably not used to seeing.