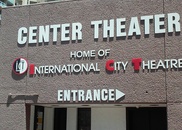 By marinarena
For theater and local town activity seekers, Long Beach does not disappoint for entertainment. If you are stimulated by "Off Broadway and "Off-off Broadway" play productions, ballet recitals or sophisticated modern dance extravaganzas, Long beach will have something for you. Most performances take place in evenings but daytime matinees commonly occur on the weekend, especially on Sundays. L.B.'s performing arts scene is rich from downtown to sections Like East Village, Belmont Heights and Bixby Knolls. L.B. provides dozens of quaint and large theaters for it. See my major venue list below.
Small Performance Arts Theater Venues:
Berubian Theater Company
5388 Long Beach Blvd, Long Beach, CA 90805
The Garage Theater
251 E. 7th Street, Long Beach CA 90813
Long Beach Shakespeare Company
4250 Atlantic Ave, Long Beach, CA 90807
California Repertory Company4350 E 7th St, Long Beach, CA 90804
Larger Performance Arts Theater Venues:
Long Beach Playhouse:
Carpenter Performing Arts Center
6200 E Atherton St, Long Beach, CA 90815
Long Beach Arena/Terrace Center/ Center Theater (at Convention Center):
300 E Ocean Blvd, Long Beach, CA 90802
Dress Code: No fancy code required for shows usually. Do bring a nice jacket or coat with you. You'll need them at night. Remember the marine layer breeze of coastal California!