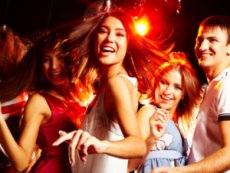 Pittsburgh may not have a huge Latino population, but that hasn't curbed locals' desire for a cool place to dance the cha-cha-cha, salsa, mambo and meringue. Thanks, however, to the city's bustling nightlife scene, there are plenty of options located in the heart of Pittsburgh that are perfect for a Latin night out. Whether you're a Latin dance novice or you can keep up with the best of them, these five Latin dance clubs will have you movin' and shakin' in no time.
Seviche
930 Penn Ave.
Pittsburgh, PA 15222
(412) 697-3120
www.seviche.com
While Seviche may be best known as the city's top-rated happy hour and tapas restaurant, local Latin connoisseurs turn to this South Beach-inspired spot for its salsa nights held every Monday evening. Arrive early for $3 Corona and Corona Light happy hour specials from 5 p.m. to 7 p.m., then hit the dance floor for the hottest Latin dance hits. Don't sweat it if you are a salsa newbie. Seviche offers free salsa lessons beginning at 9:30 p.m.
Bossa Nova
123 7th St.
Pittsburgh, PA 15222
(412) 232-3030
www.bossanovapgh.com
Skip your typical nightclub and spend this weekend at Bossa Nova located in the city's cultural district. Every Friday and Saturday night, Bossa Nova transforms into one of Pittsburgh's most fun Latin dance clubs where you can salsa, cha-cha-cha and mambo the night away with no cover. Work up an appetite dancing with your friends, and then grab a table to fill up on Bossa Nova's tapas, salads and special features that pair well with its wine list and cocktail and martini menus. All customers must be at least 21 years of age on dance nights.
Mexico City Sports Bar
409 Wood St.
Pittsburgh, PA 15222
(412) 465-0290
www.mexicocitypgh.com
Be among the first to check out Latin nights at the newly opened Mexico City Sports Bar on downtown Pittsburgh's Wood Street. Bring your dancing shoes on Wednesdays and Saturdays for a crash course in merengue and salsa from the Los Sabrosos Dance Company. There's plenty of room to shake it up in the large main restaurant space as well as on the second level featuring a bar, stage and sky-high ceilings that can accommodate a dance party of up to 200 people. Add an unbeatable combination of Mexican and American drinks and entrees and it's easy to see why Mexico City Sports Bar gets high marks from local Latin dance lovers.
Related: Best Live Latin Music In Pittsburgh
AVA Lounge
304 N. Craig St.
Pittsburgh, PA 15213
(412) 363-8277
www.avapgh.wordpress.com
When Shadow Lounge closed its door in March of 2013, many were left wondering where they'd go to mambo, cha-cha-cha and rumba. Fortunately, the reopening of the lounge's sister club AVA Lounge in October 2013 has created one of the city's hippest spots to go for Latin dance, music, food and drink. From hip-hop and jazz to soul and world music, AVA Lounge plays it all and offers regular dance parties where local Latin dancers can get together over great food, tunes and drinks. Check out DANCE Wednesdays for $5 Hard Lemonades and $4 Angry Orchards, or try the bar's Guaracha cocktail for a spicy kick or grab a glass of Mexican beer like Tecate, Corona, Dos Equis Especial or Negra Modelo Amber.
Savoy
2623 Penn Ave.
Pittsburgh, PA 15222
(412) 281-0660
www.savoypgh.com
Considered Pittsburgh's premiere dining and social destination, Savoy is also well known for its free Latin nights that are offered every Wednesday evening. Loosen up with happy hour specials from 6 p.m. to 8 p.m. featuring $3 beers and half-price appetizers and martinis. At 9 p.m., Dance Café instructor Kimberly Catlin will teach you the basics of salsa dancing so you can look great while you show off your moves to the Latin grooves of DJ Carlton Leeper. Savoy is located on Penn Avenue in Pittsburgh's Strip District.
Related: Best Mexican Food In Pittsburgh
Jessica Wasik lives in Pittsburgh where works as a full-time figure skating coach sharing her passion with todays generation of young skaters. A graduate of Robert Morris University with a degree in English Studies, Jessica is also a contributing writer for Allegheny West Magazine. Her work can be found at Examiner.com.