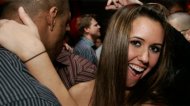 For years, the pesky New York City cabaret laws have put the ki-bosh dancing in most clubs where you hear live music. And while it seems ridiculous to limit one expression, a la the movie Footloose, there are still many sizzling New York destinations that do have the proper legal permits & quite a scene. Despite the city's need to balance safety & fun, there are still plenty of places to have fun, and especially dancing fun. The following places are some of our personal favorites.
-By Bob Margolis
SL – Simyone Lounge
409 W 14th St. (Between 9th Ave & 14 St)
New York, NY
Don't try to call or look it up.
slnyc.com
Downstairs from Abe and Arthur's, this place, known as SL makes for a great spot to dance off the calories swallowed when upstairs at the new "It" spot. As with any dance joint, arrive with all dudes and forget getting in. Once in, expect to sweat. It's hot yet infectious. Tunes range from deep funk to house music, heavy on the good ole' 1 and 3. A tip: pregame with massive hydration. Bring a water bottle. Or jug.
Swing 46
(212) 262-9554
349 W 46th St. (Between 8th Ave & 9th Ave)
New York, NY 10036
swing46.com
Reviews & more info
Okay, so the guy in your office tells you he is a bad mutha when it comes to the Lindy Hop. Really? Bring him here and see. As soon as the George Gee Swing Orchestra starts, you might be in traction, you might be dead, but you will dance. . The regulars at this place are like the famous couple from Dirty Dancing- Its obvious. Plus how hip that the wait staff steps on the dance floor and danced the swing with the plaid-wearing gentleman There is a $15 cover charge as you walk in. Word is that Chris Noth aka Mr. Big likes the hang.
Cielo
212-645-5700
18 Little West 12th St.
New York, NY 10014
cieloclub.com
Reviews & more info
Cielo is all about the dance. Forget a vibe or a go to be seen motive. The sound system by the innovative Funktion One simply kills. Cielo hosts a dance party every night of the week, making it accessible for both spur-of-the-moment nights out as well as pre-planned events. Don't be surprised if you are shaking it to the spinning sounds of legendary DJ's like Junior Vasquez and Louie Vega, both of whom have lasting popularity in the profession. Some nights at Cielo require bottle service only, and as of March 2010 the tables at Cielo average 0.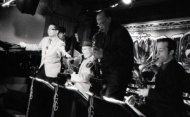 Other nights, Cielo charges 0 to 0 to see the guest DJ or for a cover charge for a regular party.
Kiss & Fly
212-255-1933
409 West 13th St.
New York, NY 10014
kissandflyclub.com
Reviews & more info
Kiss & Fly only lets the best-dressed people into the nightclub. While serving top-of-the-line alcohol. A strict door policy at Kiss & Fly means guests have to dress appropriately in fashionable clothing and cannot wear jeans or sneakers. The average cover price to get into Kiss & Fly is $20 (as of March 2010), comparable to most New York nightclubs. Drinks are also similar in price to other top-rated nightclubs in Manhattan, ranging from $8 to $10 for a bottle of beer and $14 to $18 for a mixed drink. Kiss & Fly doesn't get hopping until after 12:30 a.m., so arrive later if the size of the crowd matters.
Sullivan Room
212-252-2151
218 Sullivan St.
New York, NY 10012
sullivanroom.com
Reviews & more info
Sullivan Room's hardcore DJ parties, intense light shows and die-hard dance crowds male this place a winner. Sullivan's cover charge averages $20 to $25 for a Saturday night and less for a Friday night, around $10 to $15. Sullivan Room doesn't enforce a dress code the way a lot of nightclubs do and welcomes a variety of styles and personalities. At around $15 or more, the mixed drinks remain average for a typical New York nightclub. Sullivan Room doesn't get busy until midnight or later, so expect to see an empty club early in the evening.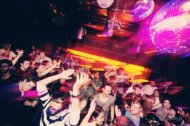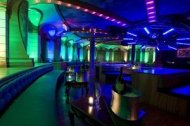 More: