Please note that in the interest of fairness, the names of DJs and staff are listed in alphabetical order.
Are we missing a dance club? Click to ADD it now!
Added by Gypsi~Moon
I worked there on Friday or Saturday nights running the light show. The sound system was a monster . The club design was something right out of a Hollywood set. Valentino's was a real disco. Not a club with dirty floors and beat up furniture. The owners built that joint right. Coat rooms, great seatings, multiple bars. In all, The Philly Crowd known for dancing, ended up at Valentino's for good reason. And at the end of each night, Joe the DJ would play, The Valentin-tango. Kids today have no idea what they are missing in a club.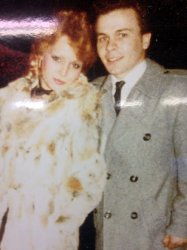 My wife to be and I used to go to Valentino's on Saturday nights, back when the NJ drinking age was 18. One Sunday morning, just before New Years, probably 1979 or 1980, we puled up to a (not yet open for business for the day) Valentinos, hoping to buy New Years Eve tickets. I entered the building through a service entrance that was unlocked, walked through the club, and was looking for someone to sell me the tickets. Nobody could be found, so I followed the sound of voices coming from a room with a closed door. When I opened the door and walked in, it was a scene right out of The Godfather! There were a half dozen guys sitting around a table discussing business. When I opened the door, one of those guys asked, "How the F**K did He get in here?...Who's watching the f***ing doors?" When I explained that I wanted to buy New Years Eve tix, he turned to one of the guys in the room, and said, "Sell him the f***ing tickets, and get him the F**k outta here!". It wasn't until I got a little older, and a little wiser, that I realized that I had walked into a "meeting" between some pretty crazy guys. None-the-less, Valentino's holds some pretty great memories for me!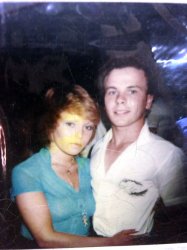 A time of youth and discovery, what a great time looking good feeling good, falling in love wish i could I revisit. good times, glad I was a part of that snap shot of time
Class. Class. Class. With great dancing and Bob Pantanna radio DJ there. Never will there be another club or era as great as this.
There will NEVER be another club like this, ever!
This place was class personified.
And the owners as did the bouncers treated you like a celebrity.
Yes, it was "mobbed up", but who cared?
Valentinos would smoke any club in this era be it in Vegas, LA, Miami.
Loved the club - fell in love with my wife in that place - great group of people - Saturday night was the best - I want it back !
Loved this club.it was always a great place to have dinner, see friends.the DJ booth was enclosed in glass...if u wanted to request something...just pick up the phone on any wall. A classy place.
Im with you paul, sunday was the best night, free food too
This was the spot on Friday and Saturday nights! I remember seeing The Trammps there for the first time. Always a big crowd but still room to move around and dance. I traveled from South Philly with my friends and always had a good time!
I LOVED this club, it was so much fun, a great crowd, and great music. The dance floor was raised, I recall, and you could look out into the crowd while you danced. Sunday nights were the best night of the week there, the place would be PACKED, hordes of partiers from South Philly. God, I can't even remember the last time I went out on a Sunday night now!