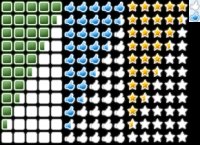 By RickinDutch
Helpfulness
Anchorage's first Irish Pub, McGinley's, opened in October of 2006. I went to visit about a month after opening. Not very Irish except for what they have on tap. Large and bright with a large selection of brew on tap, including Guiness, Murphy's, Harp, Smithwicks, and a good selection from Alaskan breweries. I tried the Guiness and the Murphy's and they were the freshest I've had in Alaska, even if the bartender didn't know how to pour. Large selection of Scotch and Irish whiskey. No bottled beer available.
Lot's of plasma screens that they hope to show soccer matches on full time. It was American football when I went.
Sandwiches, soups and stews. Had the Guiness stew, which was O.K.
Pool tables and dart boards.
Open till midnight weekdays, 2AM on Friday and Saturday.
Bottom line: typical Irish pub, without the craic.
One of the owners is also the Mayor of Anchorage. So tends to be a conservative crowd some nights. Best to keep your liberal views to yourself.
Returned for dinner this last trip: 5/12. Excellent corned beef and cabbage. My mother would be proud.