by jjp76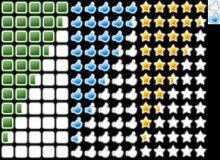 Helpfulness
Downtown Houston
What most people probably don't know is that Houston's downtown nightlife scene is fairly good - and unlike a college town such as Austin or a tourist town such as New Orleans, the scene is sophisticated yet grounded.
This is a more recent development resulting from a large and still ongoing downtown revitalization plan. Most of the bars and clubs of interest are situated on or around Main Street in downtown, not very far from the downtown theater district.
Some of the notable bars/clubs include Sambuca, Bossa, Slainte Irish Pub, Mercury Room, Tonic, Spy. Many more are also on Main St. or in the surrounding area.
Although there are a few other areas of Houston (such as Richmond Ave. and Montrose) known for nightlife, downtown is my favorite and my recommendation for visitors.
Dress Code: Business casual or dressy. Many places will not accept worn jeans, tennis shoes, etc. At the same time, very few places are jacket and tie.