Keep reading below for more detailed info on prices.
Transport
Transport in Edinburgh is currently experiencing an overhaul in preparation for the reintroduction of an integrated tram system in the city center. Fortunately, most Edinburgh students find that they have little need for public transport in their day-to-day activity, because all the student haunts are within walking or cycling distance of the university campuses.
Edinburgh also has a quirky way for tourists to see the city – by rickshaw!
Buses
Lothian Buses run throughout Edinburgh and into Midlothian and East Lothian, making getting around cheap and easy for students. There is a night service with a bus leaving every 10 minutes from Waverley Steps at the east end of Princes Street. This service gets you home safely from a night out and saves you having to splash out on taxis.
A single ticket for any journey at any time is £1.30, or you can purchase a day ticket for £3.20 if you are making a few trips in one day.
For students who live too far away from campus to walk to lectures, the best bet is to buy a Student Ridacard. The Student Ridacard costs £13 for one week, £40 for a month, or £468 for the year. You can also save further by paying via direct debit. Paying for your Student Ridacard this way will cost £36 per month, earning you a saving of £4.
Edinburgh buses only accept the correct change, so be prepared with coins unless you think you can charm the driver!
Cycling
Despite the cobbled streets, cycling is a popular way for students to get around Edinburgh. However, you may have to find an alternative mode of transport between November and January, when Scotland is often transformed into a white winter wonderland.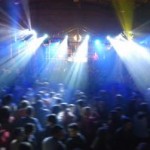 Cyclists are allowed to share the buses' green lanes in the city center, thus enabling a much smoother cycle journey. The city also has around 50 junctions with advance cycle stop lines. These stop lines contribute to its extensive network of cycle routes, which enable cyclists to beat the traffic. Edinburgh's infamous sneaky side streets also make cycling a faster way to hand that essay in before the deadline.
Due to the popularity of two-wheeled transport, Edinburgh has loads of bike shops.
Trains
There are two major train stations in Edinburgh: Haymarket and Waverley, the latter of which is the closest to University of Edinburgh campus. Haymarket is closer to Murrayfield Stadium.
Best Student Nightclubs
While the increased price of drinks in bars at weekends in Edinburgh mean most students are accustomed to mid-week sessions, Edinburgh's night life rivals its neighbouring Glasgow's with its eclectic bars, pubs and clubs. The main nightclubs are to be found on George Street. Be sure to steer clear from George Street on student nights, however, for the entry and drinks prices are high. Loads of live music venues are situated on Lothian Road, and The Cowgate is a students' paradise for cheap drink and loud music.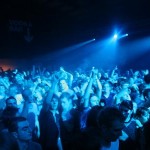 Here's a few of the most popular clubs for student nights with the best drink deals. (Note: Scotland's licensing laws mean clubs close at 3am, except for during the Fringe Festival when they close at 5am.)
Indie Rock
The disheveled student fashion in Edinburgh is mirrored in its night life. Indie nights are common in all the big clubs.
The Liquid Room houses different music genres every night and has played host to many indie bands. Mansion Wednesdays and Indigo Thursdays are the most popular student nights.
The Hive is the destination for rock and alternative music, with drinks from £1 attracting students to its underground labyrinth.
Pop & Retro
A lot of clubs in Edinburgh cater for cheesy guilty pleasures, and chart music regularly hits the decks on the student nights.
Lava & Ignite Students flock to CAV on Sunday nights for the massive dance floor and alcopops from £1.50.
R&B, Funky House and Hip-Hop
Edinburgh has a great scene for those nights when you just want to dance.
Shanghai on cosmopolitan George Street brings an Oriental twist to Scotland, with its own available student discount card making it popular for cheap drink and dancing.
Dubstep, Drum & Bass and Techno
Edinburgh clubs host great resident DJs, many who specialise in Drum & Bass.
The Lane hosts DJs frequently. A long-standing student haunt for dubstep.
Eating out
Edinburgh boasts some fantastic restaurants, particularly on George Street, but these are more of a treat for when the parents come to visit. Aside from all the expected chains like Bella Italia, Jimmy Chung's, Prezzo and Gusto, there are many great eateries for students on a budget.
Elephants and Bagels attracts students during lunch hour with its free WiFi and healthy, filling meal deals. Elephant House, where JK Rowling wrote some of the Harry Potter books, is also worth a visit for a coffee between lectures.