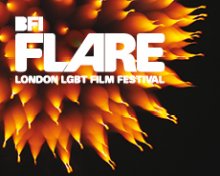 We are honoured to host another Club Kali party as part of BFI Flare Film Festival on the South Bank!
A huge thank you to the BFI Flare team who put together a marvelous selection of movies, parties, and events alongside Club Kali in the Benugo Bar on Friday 27 March 2015. As before, we had house full of Kali lovers dancing the night away as DJ Ritu worked her magic Spinning you all Around the World in 80 tunes – Club Kali style!
Join Club Kali in the Benugo Bar, BFI, South bank, London SE1 8XT on Friday 27 March from 9pm onward.
Formerly known as the London Lesbian Gay Film Festival as usual, tickets are selling out! Catch those classic movies be it Bound or Priscilla!
As part of this festival, Club Kali's very own DJ Ritu will be giving those Bollywood tunes a whirl for you to dance away one Friday night after a movie!
Join Club Kali's Bollywood Bonanza in the Riverfront Bar, South bank, London SE1 8XT on Friday 28 March from 8.30pm onward.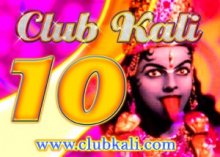 Club Kali 20years on…!
Club Kali is one big family welcoming all LGBTQ people. We campaign for LGBTQ rights and also celebrate our heritage, culture and identity, in a safe space.
Time to have a season of celebrations for our 20th Birthday. What a milestone!!
As always, we'd love to hear from you about any aspect of Club Kali so Email us anytime! Join our social media to keep in touch and receive offers and news!
The Club Kali 10th Anniversary Souvenir Gift Bag with a gorgeous engraved Kali card holder and a limited edition 10th Anniversary Club Kali CD by DJ Ritu is still in demand! It's a perfect gift! If you would like to treasure one, please email us.
Also available on i-Tunes search DJ Ritu podcast.
DJ Ritu's radio show, A World in London is an institution! An essential meeting point for world music fans and an industry hub. Originally broadcast on BBC Radio London, this show presents a rich cultural mix that truly reflects the diverse musical tastes of Londoners.
Tune in and listen to exciting new talent, often exclusive, from across the globe, along with guest interviews which have included A R Rahman, Angelique Kidjo, Jah Wobble, Tinariwen, and Tarkan.
A World In London every Wednesday at 5pm online and podcast on i-Tunes (DJ Ritu)
DJ Ritu – Opening Ceremony London 2012 Olympics.
A once-in a lifetime weekend festival of music welcomed people to London the weekend leading up to the opening ceremony of the London 2012 Olympic Games.
The most ambitious musical event ever staged in London, BT River of Music was a spectacular global summit of rhythm and song, over two-days with Kali's own DJ Ritu spinning our tunes on the ASIA stage!