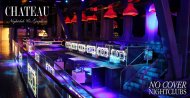 While it seems that EDM has taken over the nightclub scene in Las Vegas, many are asking where they can still get hip hop music. There is not currently a single club branded as a hip hop venue; however, there are some top notch locations that play open format music that incorporate your favorite hip hop tracks.
This multi-room nightlife venue inside the Paris Hotel & Casino has both indoor and outdoor spots to party. Whether you want the feel of a high energy indoor nightclub, or the outdoor open excitement below the Eiffel Tower, Chateau makes sure your favorite open format music makes its way to both. Be ready to have your favorite hip hop beats throughout the night.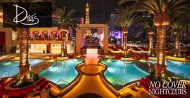 Chateau commonly has live performances from your favorite musical artists including top hip and R&B stars. We make it easy, hop on the Chateau Nightclub guest list.
Drais Nightclub leads Las Vegas with the most live performances from hop hop artists. They have made major upgrades to their venue to make it look and feel like an advanced concert. You can expect to have performances from artists like Chris Brown, The Weeknd, Tyga, and Trey Songz Don't miss a second of the action by hopping on the NoCoverNightclubs guest list.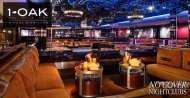 Located inside the Mirage, 1 Oak is arguably one of the best spots with a mix of hip hop and top 40. They throw events hosted by the top hip hop stars of today and those we now consider throw back classics. You can expect live performances from Juicy J, J.Cole, Snoop Dogg, Lil Wayne, Fabolous, and Chris Brown. Get on the 1 Oak guest list.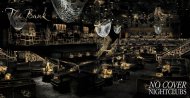 Bank Nightclub has been a staple inside the Bellagio well before the the EDM culture became mainstream in America, and it still knows how to throw a fantastic party that incorporates the best of hip hop music with live performances throughout the week. Arguably Sunday is their busiest night, and it is common to find the nightclub staff from the other Vegas EDM clubs partying at Bank Nightclub on Sundays with Blackout Artists DJ Ikon and DJ Karma. Get on the Bank guest list.
While Hakkasan Nightclub inside the MGM Grand is most commonly known for its main room EDM DJs like Tiesto, Hardwell, and Calvin Harris, their top 40 and hip hop Ling Ling Room is located just below on the third level. While separate from the main room, the Ling Ling Room is a beautiful setup with unique characteristics all its own. Combined with eye popping lighting and private table seating, any hip hop fan will know they've found the right spot.