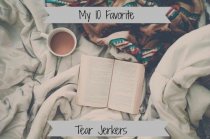 I tried to list books that I haven't talked about before on my blog. We all know that there are certain books that will make us cry. I typically love to read books that evoke some type of emotion from me, and it actually takes quite a bit to get me to cry from reading. These are the books that I love despite (or maybe because of) the fact that they made me bawl.
Extremely Loud and Incredibly Close by Jonathan Safran Foer
After his father passes away due to the 9/11 attacks, a boy goes on a search to find the lock box to a key he believes his dad left him. This book was so touching yet so so sad. I watched the movie first, and I have to say I really enjoyed both experiences, and I think I went through a box of tissues.
Bridge to Terabithia by Katherine Paterson
I read this book a long long time ago, and it was probably one of the first heart wrenching books I had ever read. The tear jerker part comes as a total surprise, and yet, it still hurts me to this day.
My Sister's Keeper by Jodi Picoult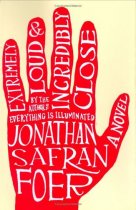 This was one of the very first Jodi Picoult books I was introduced to, and it really made me fall in love with her as an author. A girl is basically born so that she can keep her sister alive, and when she gets old enough she sues her parents. Read it, it's so much better than the movie.
The Help by Kathryn Stockett
Not only is this book funny (remember the pie?) but it will also get the emotions flowing.
The Fault in Our Stars ( I really tried to not put this on here but i had to) by John Green
I will love this book forever and ever. It will make me cry for many tiny infinities. Plus Gus has my heart.
A Walk to Remember by Nicholas Sparks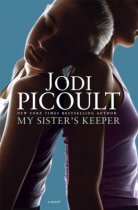 This was one of the first Nicholas Sparks books I ever read, and it really sealed the deal of him becoming one of my favorite romance authors. This story is heartbreaking yet hopeful.
The Last Song by Nicholas Sparks
Yet another Sparks book. I really loved the level that this book went to, and the characters in this book are just beautiful. Please, if you watched the movie, don't judge the book by it. I love Miley Cyrus and I loved this book, but I couldn't ever get through the entire movie. The book is just phenomenal.
The Friday Night Knitting Club by Kate Jacobs
I had this book on my shelf for years, I think my mom got it for me at a yard sale a while back. I don't knit, so I really didn't know if I would like this book. To be honest, it was way more emotional than I ever thought it was going to be. It also delved into the characters lives just the right amount. I loved it, and yes, it made me shed a tear or two.
For One More Day by Mitch Albom
I read this book a really long time ago, and I think it was my first look into the world of after life, and going back to change something that went wrong in your life. I really liked it, and it was just a feel good/tear jerker book that gave me chills.
Before I Go Colleen Oakley
This is probably the book I have read most recently out of this list. A woman finds out she is dying of cancer, and this is her last couple of months of life. It's just heart breaking, and it puts a lot of things into perspective. Loved it, cried a lot.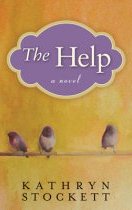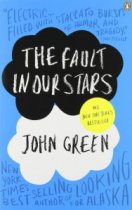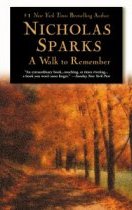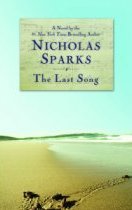 See also: