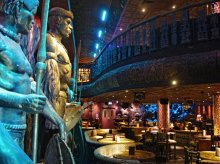 Shaka Zulu is absolutely stunning and without doubt the most beautiful venue in London right now. With 60ft giant statues, meat flavored cocktails and a giant escalator taking you between floors it provides a totally unique clubbing experience. Prepare to be amazed as you move through the venue and marvel at the intricate detail captured on each carved wall and ceiling panel. The design has earned Shaka Zulu numerous accolades including the prestigious prize of 'best interior design' at the London Club and Bar Awards.
Located in Stables Market in Camden and based over two floors, Shaka Zulu is the perfect place to let loose. The signature Friday night party is London's best attended event, attracting over 600 guests weekly for over 4 Year's. Planning a birthday party? We offer a variety of discounted packages which virtually guarantee you have the best celebration possible.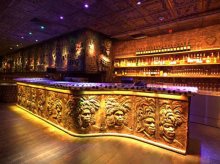 The music on Friday's includes the best of RnB, HipHop, House and Club Classics, whilst exotic food is served throughout the night, For those seeking a little something outside of the West End, be sure to join us at this Iconic Friday night event.
Dress Code: Smart | Shoes and Shirt. Ladies High Heels.
I.D: Required for all Guests attending.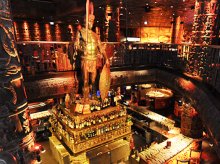 The LADIES package: FREE
Reserved Table Seats 4/5 (conditional)
Free Entrance for the Birthday Girl
Must Arrive by 2230
INTRODUCTORY: £290
2 Free Entrances
Reserved Table in the Main Club (Seats 7-10)
2 x Finlandia 70cl Vodka Served With Choice of Two Mixers
Must Arrive by 2300
MOTLEY: £350
4 Free Entrances
Reserved Table in the Main Club (Seats 7-10)
2x Bottles of Grey Goose Vodka Served With Choice of Two Mixers,
1 x Bottle Prosecco and 1 x Vodka Fishbowl Fruit Cocktail to Share
Must Arrive by 2300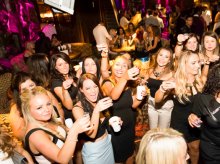 VODKA BLASTER: £560.00
5 Free Entrances
Reserved VIP Dance Floor Table in the Main Club (Seats 7-10)
Grey Goose Magnum Vodka Served With Choice of Four Mixers (Excluding Energy Drink)
75cl Vodka Cocktail Jug
Must Arrive by Midnight
GODFATHER: £1, 000
10 Free Entrances
Reserved Double VIP Table in the Main Club (Seats 10+)
Grey Goose Magnum Vodka Served With Choice of Four Mixers (Excluding Energy Drink),
Perrier Jouet Rose & Perrier Jouet Grand Brut Magnum Champagne Served With Fresh Strawberries,