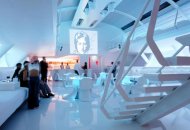 2) Bed Supperclub: A renowned nightclub in Bangkok, 'Bed' is where the rich and beautiful like to hang out. It's an amalgamation of club, art gallery, theatre and restaurant. Above all, the decor is done in stark white rendering an ultramodern feel to the whole place.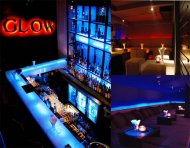 If you are lucky you will get to enjoy the tunes of some international DJ's like Benjamin Diamond and Miguel Migs. Cover charges are heavy and cocktails start around $12+, but it's always busy and will guarantee some serious eye candy!
3) Glow: Located at Klongtoey district the Glow is another great place for the young and trendy. The ambience of the place has an Asian tone with lots of traditional lighting and lots of glass.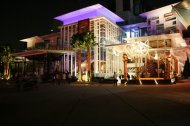 The DJ's are great and the crowds are big, cheaper and more local than the other clubs – this underground house music club is a great place to get loose!
4) Narcissus: 'Narz' is found on Sukhumbit 23 and is a 'proper club' – 3 stories of banging music. Bottles of whisky are reasonably priced and the music is loud and raucous, frequented by locals and foreigners this is a great place to spend the evening, even if you may not remember most of it!
5) Q Bar: While not a favourite of mine, Q Bar has been ranked as the number one nightclub in Bangkok by tourists and locals alike.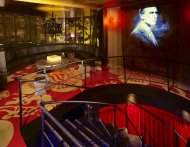 The bar has an extensive range of cocktails, has international DJ's, a comfy lounge area, spacious terrace area to chill, a mixed crowd of Thais and foreigners and above an ambience which will surely tempt you to spend more time here. There has however been a recent influx of working girls so be careful gentlemen or you'll end up paying for something you didn't intend to!
If you love to party then BKK is the place for you, getting crazy with your mates here promises a great time! But remember, if you're in your backpacker gear – stick to Khao San, these venues are like clubbing in any other international city, albeit with nicer surroundings!