If you haven't quite reached the drinking legal age and you are looking for the best places to go for the under 21 crowd, you're in luck. Houston has quite a few nightclubs where you and your friends will make the cut. Not only are these clubs perfect for the 18 and up crowd, but some of them are among the best dance clubs in Houston. Until you pass that magic, beer-filled milestone, check out this list of the best nighttime spots for the under 21.
Numbers
300 Westheimer Road
Houston, TX 77006
(713) 526-6551
www.numbersnightclub.com
Price: $5 cover Wed, cover varies on weekends
With its circus-like feel and 80s retro dance music, Numbers seems like it has been around forever. One of Houston's most well-known dance clubs, Numbers is a come-as-you-are type of place where goth kids in capes (and sometimes fangs) haunt the corners. The dance floor is always packed with those sporting neon pink mohawks or girls in corsets and fishnets. If you want to do something different, pick out the craziest pieces in your closet and throw them together; if you'd rather blend in, black on black is the way to go. Wednesdays are all ages night and Friday and Saturdays are for the 18 and up crowd.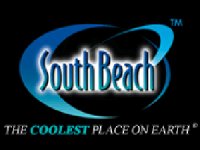 You're sure to have a night to remember, not only because you won't be drinking, but also because Numbers provides one of the most unique nights Houston has to offer.
Kryptonite
709 Franklin St
Houston, TX 77002
(713) 222-0955
www.kryptonitehouston.com
Price: $10 cover
Possibly the one and only dive bar and nightclub in Houston that allows those under 21 through its doors. A bit sketchy from the outside, you'll walk into an underground cave, with bass pounding in your every cell and laser lights assaulting the dance floor. Dance, dubstep and hard techno are what you'll experience here and it's worth checking out for the people watching alone. You'll definitely want to experience one of their three patios overlooking the bayou if you need to catch a break after hitting the dance floor. Kryptonite is also an after-hours club as well, so you can dance to your heart's content all through the night and into the morning.
South Beach
810 Pacific St
Houston, TX 77006
(713) 529-7623
www.southbeachthenightclub.com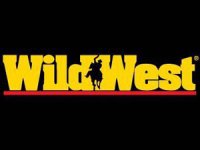 Price: cover
South Beach is Houston's most well-known gay dance club, although you'll find people of all sexual orientations here. With free cover before 11 p.m. on Fridays if you sign up beforehand, this Top 40 dance club is a bit different than the others. South Beach knows how hot dance floors can get, and to remedy this, they've got "liquid ice jets" that spray you down and cool you off. As far as dress code goes, anything from underwear on up is allowed and even encouraged. The club is always 18 and up.
Related: Summer Tour Guide
Wild West
6101 Richmond Ave
Houston, TX 77057
(713) 266-3455
www.wildwesthouston.com
Price: Cover for ladies 18+ – $3, men 18-20 – $10, men 21+ – $6
If you're itching for some two-steppin' or linedancing with your crew, Wild West is the place to go. Sure, this huge dance club is known for country music, but you'll hear a little bit of everything, from hip hop to Top 40 as the night goes on. If you're a lady who doesn't know how to two-step, don't worry; a lone cowboy will almost always politely ask for your hand. If you're a guy that wants to know how to impress a Texas girl, definitely check out the free dance lessons on Sundays from 4:30 p.m. to 6 p.m., which include a free fajita buffet afterwards.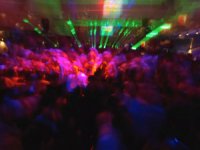 This is a place that's not just for Wrangler-wearing cowboys and cowgirls, everyone is welcome to have a Texas-style good time.
Club Roxy
5351 W Alabama St
Houston, TX 77056
(713) 850-7699
www.clubroxy.com
The Roxy is one of Houston's oldest nightclubs and along with Rich's and Numbers, very popular with the 18+ crowd on Friday and Saturday nights.The Roxy features go-go dancers on poles grooving to the mostly hip hop and dance music coming from the DJ booth. Although not as popular as it once was, Club Roxy's dancefloor stays full with much of the younger crowd. The best way to experience this place is with a group. Weekend nights are packed solid and be sure to get there before 11 p.m. when ladies are free.
Related: Best Vegetarian Spots In Houston
Kristi Rivera is a freelance writer born and bred in Houston, Texas. She is also known as the Rock Band queen, Trivial Pursuit virtuoso and spelling bee champ. She is a lover of music, books, pop culture, blue jeans and high heels. You can find her at some of the best live shows and nightspots in Houston. Her work can be found at Examiner.com.
See also: