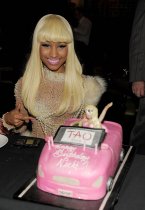 As Nicki Minaj was about to drop her debut album, Pink Friday, in the fall of 2010, the buzz was at a fever pitch. In the midst of this, Nicki had a birthday to celebrate – and celebrate she did in the biggest way possible: VEGAS. Read More ...
In 2007 when NBA All Star Week came to Las Vegas, the Lebron James & Jay Z Two Kings party at TAO was THE party to get into. Guests were treated to a private dinner at TAO Restaurant for several hundred guests before heading upstairs to the club.
Read More ...
NYE is a special night, and it takes a special kind of person to host it. Not just any celebrity will do, you need someone who has some style, someone who has some showmanship and last but not least someone who has some FUN. Over the years we have had some amazing NYE hosts – but perhaps the Divas win this battle. Cheers to you ladies – we salute you! Read More ...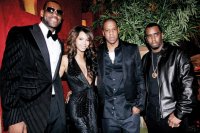 On Sunday of Memorial Day Weekend 2006 Morillo headlined TAO, and what happened was something that is still talked about to this day as a game changer. Morillo took to the decks at almost 1am and played to 8am. Read More ...
In the late summer of 2012 PSY emerged with "Gangnam Style, " a beyond catchy song and dance that soon swept the world and would start a trend with its viral video to match. Gangnam style had become a movement and at its fever pitch TAO caught the wave on September 22, 2012. With a capacity crowd filled with screaming and crying rabid PSY fans, electricity flowed through the air as the megahit filled the speakers. Psy performed the hit song twice, after the crowd demanded it by chanting "ONE MORE TIME!" over and over. Read More ...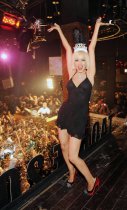 Heidi Klum's Halloween Party is THE Halloween Party to get invited to. Almost always done in NYC every year, Heidi is known to go above and beyond with her costumes. When she decided that it was time to do it in Vegas in 2011, she entrusted TAO as the venue. Read More ...
In 2009, LMFAO emerged onto the scene with a club track that began to move across the country called "I'm in Miami B—ch" – it was that song that caught our attention. From the first time LMFAO stepped foot into TAO we knew it was a perfect match. Read More ...
On Saturday, September 30, 2006, TAO Las Vegas celebrated its one-year anniversary with a massive blowout bash hosted by the incomparable Janet Jackson in celebration of her new album "20 Y.O." With a red carpet that stretched all the way from the valet to the front entrance of TAO, the night was a spectacle of special hospitality touches that make the TAO brand what it is today.
Read More ...
4000 miles, 26 hours, 7 cities and one nightclub... For the release of Jay-Z's "Kingdom Come" album, he pulled off one hell of a promotional campaign. TAO was privileged to be the last stop on Jay's seven-city, one-day stretch.