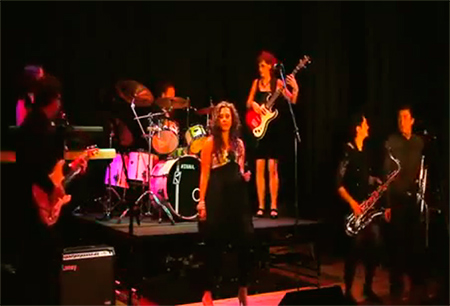 What are the main components of a good party? Usually, people see good parties as the balanced mixture of a good music, atmosphere, and people. Though we can't suggest you invite our friends, as well we can't make a decision about the best atmosphere for your party instead of you; still, we have something to offer.
Though we do not mean that music must be considered as the most important thing at your party, whether it is a wedding or birthday party, it plays an important role. You have to agree that if the music is the most important thing when people are deciding where to spend their time on a Friday night, then it is fair to say it is also important at any other party as you guests will expect that you will "throw a great party" as well. So while planning any event, it will be wise to include music providers in the early stages of your plan. Believe us, the wrong DJ or band can ruin even the most fantastic party.
If you decided to through a great party and make your guests dance late into the night it is always better to perceive music and entertainment as critical elements of any celebration. So think about the band you want to see at your party. How about souldesire live band?
Soul Desire is one of the most amazing soul tribute bands in the UK. The band made up of professional musicians and singers will make any party feel lively and ace. Considering the band's 10-year experience on stage, you can be absolutely sure that your party will have a huge success. Everything about Soul Desire will make you feel absolutely satisfied with your choice, starting from the sound to the band's friendly participation with your guests. The band specializes in all kinds of events, starting from corporate events to weddings. You can expect any songs you like, whether you want to hear classic songs from the 60′s and 70′s or recent hits. The band is as good as the original artist playing, so you can just relax and enjoy the music! With your guests dancing all night long, you will have one of the best parties to be remembered by everyone for years to come.