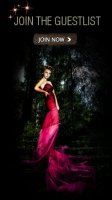 General Policy
As a part of No Saint's Commitment to offering quality entertainment to 12-17 year olds in a safe and friendly environment we take the following steps:
We will ensure that;
Entry is in accordance with our Admission Policy and the age restrictions are strictly adhered to. Evolution Events are only for people who are 12 to 17 years old. Any person wishing to gain entrance into a Evolution Event is asked to produce appropriate photo ID.
Only soft drinks are on sale; no alcohol branding is displayed and that no alcohol is sold or dispensed at any EvolutionEvents.
Cigarette machines are disabled, turned around and that smoking is prohibited at any Evolution Events.
All gaming machines are switched off and turned around for the duration at any Evolution Events.
All Clubs inform the local Police that they are operating a Evolution Event.
All Companies with which we contract to provide Door Security Services will only provide Door Supervisors who are Security Industry Association ("SIA") registered. In addition all such companies are obliged to comply with our service level standards and codes of conduct.
There will be appropriately qualified First Aiders at each Event and that each Club will have a designated First Aid area.
All Clubs will have the Evolution Search Policy on display or available on request. We reserve the right to carry out searches of customers attending these Events. Searches will usually take place on the door and are primarily undertaken to prevent weapons, alcohol and illegal substances being brought into any Club. Any persons that refuse to be searched are not permitted to attend any Evolution Event. Searches will be conducted in accordance with an approved searching Policy.
Should we have to refuse entry to any person or ask an attendee to leave a Evolution Event for any reason, including, without limitation, inappropriate behavior, we will advise our Designated Child Protection Officer. We will take all reasonable steps to ensure that any such person will be supervised by the staff at the Club until their parents/guardians and/or local authority are telephoned and arrive to collect them.
Other than in exceptional circumstances only persons who are employed to work at or supervise the Event will be present at the Club. We do not permit any customer over the age of 18 to these Events although we are committed to liaising openly with parents and carers.
Admission Policy
Youngerworld is an entertainment event which is only for persons who are 12 to 17 years old.
Dress Policy at Youngerworld Events can be checked at and then select the relevant Club. The Dress Policy is generally expected to be cool, funky and fresh.
Youngerworld is opposed to the use of alcohol or cigarettes by persons in this age group and
No Saint's Ltd opposes the use of illegal drugs within our society.
Upon admission to any Evolution Event appropriately trained and qualified door stewards will vet and search each person who wishes to attend.
Any customer wishing to gain entrance into a Evolution Event is asked to produce
appropriate photo ID. If the door stewards have any doubt regarding the legitimacy of the ID produced or the age of a customer they will not admit that person to the Club.
If the door stewards believe that a person wishing to enter the Club may have used alcohol
or an illegal substance they will either not admit that person to the Club or they will take them to a Designated Area where they will be supervised until their parents/guardians and/or local authority are telephoned and arrive to collect them.
If the door stewards have cause to search any person at or wishing to gain entrance to, any Evolution Event and during such search discover any alcohol, weapon or illegal
substance these will be confiscated.
NO SAINT'S LTD MANAGEMENT RESERVE THE RIGHT TO REFUSE ADMISSION FOR ANY
REASON AT ITS SOLE DISCRETION.
Child Protection Policy
We recognize that the welfare of young persons who attend our Evolution events is
Paramount and those we have a duty of care.
We will do everything we can to provide a caring environment in order for young people to be able to enjoy the entertainment we offer and be safe at our events.
We will:
Treat all young people with respect.
Have at our events a designated manager with child protection responsibilities. This Manager will be called the 'Designated Child Protection Officer' and make all adults in our organization aware of their responsibilities in regard to our customers and in particular that they are expected to share any concerns about the welfare of a child/young person with the Designated Child Protection Officer.
Our Designated Child Protection Officer is responsible for:
Arranging training for all staff;