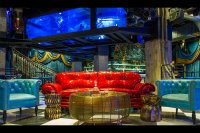 For the first time ever, we are hosting a Downtown LA Club Crawl this Saturday, August 22nd! This is a one-time special event that you won't want to miss! Downtown LA is becoming a popular night out for both locals and tourists. Come party with us as we check out the best bars and clubs in downtown Los Angeles.
Downtown LA Club Crawl Schedule:
Mrs. Fish - 9:30 check in / Aquarium themed bar
Crocker Club - Party inside old bank vault with DJ and dance floor
Globe Theatre - Massive new downtown club
Vault – Top downtown LA club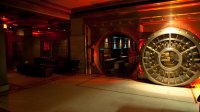 Limited group size of 50 for this special event / will hit capacity!
To Purchase tickets -
Whether you are new to the club crawl experience or are a repeat crawler, we understand that it might be difficult to choose between the many different club crawls going on in Hollywood. Why are we the highest rated and longest running Club Crawl in Hollywood? Here is why:
Great Reviews: If you've made it to our website, odds are you probably have read our outstanding reviews on Yelp and TripAdvisor. As you may have noticed, we have more Yelp reviews than any other club crawl in Hollywood and they speak for themselves. This is because we are the longest running club crawl in Hollywood since 2009 when it was first started by the founder, Jason Kuska. Later, he also started Club Crawl San Diego in the Gaslamp Quarter after seeing Hollywood's success.
Biggest Groups: Hollywood Club Crawl began as a way for international tourists to have a fun (and cost efficient!) night out in Hollywood. Steadily, the groups grew and expanded to locals, and out-of-towners visiting friends or family for the weekend. Now, we have an average of 100+ groups every Friday and Saturday night! Often we see familiar faces that have been on our club crawls several times before.