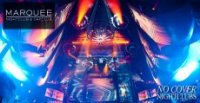 Finally the weekend is here. Friday night is typically the night that everyone gets into Las Vegas and is ready to party and hit up the best nightclubs in town. Friday nights are exactly what you would expect from the nightclub scene along the strip. Every single nightclub is open and they have top events, DJs, live music performances, and celebrity appearances. Know that with the weekend there comes the biggest crowds and the clubs will be packed. We always suggest arriving early, especially for weekend events. Beat the rush, enjoy some early drinks, and have an absolute blast.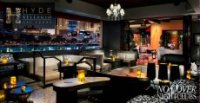 We've compiled a list of the top Las Vegas Nightclubs on Friday.
Boasting to have one of the most entertaining parties in town, and located inside the Cosmopolitan Hotel & Casino, Marquee has that energetic big room feel. The DJ is the focal point inside this nightclub, and on Friday nights they have some of the best behind the decks. The energy level inside the main room of Marquee can compete with any party in Vegas. Don't be left out, get on the guest list.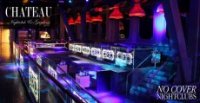 A not so hidden treasure located inside the Bellagio Hotel, Hyde Nightclub rocks on Fridays. The venue is the perfect size to throw a wild event to start the weekend. Hyde isn't like any other nightclub in Las Vegas, and until you've experienced it for yourself it's hard to explain. All in all Hyde is simply a blast. The music is on point, the crowd is great looking, and people are there to party. Friday nights are all about kicking off the party, and Hyde makes sure to amplify this.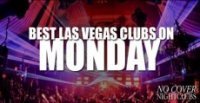 Get up close and personal with their celebrity DJs. The club is setup to make everyone feel like they are right in the middle of the action.
If you are looking for an alternative to the EDM only clubs, Chateau is your answer. They play open format music so you will get your favorite dance, hip hop, and top 40 beats all night long. Located at the Paris Hotel and Casino, Friday nights at Chateau often boast appearances from your favorite musical performers and celebrity talent. You will have multiple rooms to explore including a rooftop terrace with a dance floor and tables set beneath the Eiffel Tower and the desert sky. There are also breathtaking views of the strip and the Bellagio fountains. If you feel like dancing on a Friday night then Chateau is your answer.