by BeatChick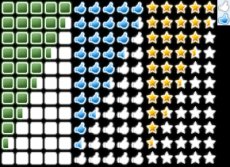 Helpfulness
I went to Music Hall to hear the Cincinnati Symphony Orchestra last spring, featuring André Watts, world-famous pianist, assisting on the Beethoven piece (middle section). We had a fabulous view of Mr. Watts' face (sitting in the box A seat on the right side of the music hall) as he was alternately pounding out & tickling the ivories of Beethoven's fabulous music. His lips he was syncopating in time to the music, almost as if he was using it as a metronome. He was wonderfully absorbed in his music so that I called him the Thelonious Monk of classical music. Yet he was perfectly engaged with the conductor, our wonderful Paavo Järvi, the famous Estonian maestro that is making quite a name for him while eliciting comparisons of our symphony to the New York Symphony.
Paavo is amazing to watch – his hands & arms float on top of the music, responding to the "wind" of the music. Some moments, when the music is at its height, it seems that he is buffeted about like a sailboat in a Mediterranean storm but then you notice that he quickly takes command of the music – he is in control. He alternates between heavenly absorption in the music, his eyes closed, and open engagement of his symphony, his eyes darting about here and there to "speak" to this violinist or that percussionist waving his hand up or down dependent upon how loud or soft he wishes the music to be. His musicians dutifully respond and at the end of each piece he nods his assent, his face glowing with satisfaction, knowing they have played excellently while he has conducted beautifully.
Dress Code: Dress to the NINES, m'dear! Of course, black is always an excellent choice!
Paavo said that Schumann/Schubert is one of his favorite composers' music to conduct.
Got all 3 autographs: Andre Watts, Paavo Järvi & Jonathan Holland, the composer of the new piece commemorating the National Underground Railroad museum opening.
Paavo has studied with Leonard Bernstein in Los Angeles & Paavo's father was a famous Estonian composer as well. Paavo is quite young; born in 1962, just 5 years older than me.
On stage, Paavo seems enormous, as if he is 6' 5" but in person he is of average height. His cut of clothing is beautiful and he looks very elegant in his dark suit up on stage. No wonder he has symphony "betties".
His pictures make him seem cocky & arrogant but in reality he is very modest and he seems very humble regarding the adoration from the audience. He received several standing ovations & came back twice before leaving altogether.
UPDATE 9/20/05:
Attended opening night 9/16 & it was MAGNIFIQUE! An all-Beethoven program - Ode to Joy was never more beautiful!
PHOTOS OF LEONIDAS KAVAKOS
Related to: