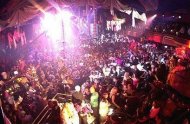 The Miami nightlife is hot and the place to be with chic A list night clubs that are famous for being very hard to get into. We have the most amazing Nightclub Party Packages to the all the best Miami nightclubs. Our Nightclub Party Packages are available most nights of the week to South Beaches hot A list night club parties, see the details below. South Beach nightclubs are have celebrity filled VIP bottle service rooms and world famous DJs playing all the right beats South Beach is the party capital and has all kinds of night clubs from big multi level clubs to small intimate night clubs and lounges. The key to the South Beach nightlife scene is knowing which clubs have the best parties that are suited to your specific tastes for the nights of the week you will be in town. The South Beach club world changes constantly what is hot this month may not be the hot spot next month. South Beach clubs rely on night club promoters to attract the hip crowd and each night of the week the best promoters are throwing the A list party at one of South Beach best night clubs.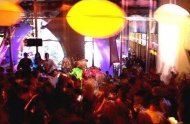 For weekly Miami nightlife information check out South Beach nightlife events calender with club party information.
The best deal in Miami is our Nightclub Party Packages with Open Bar and Express Nightclub Entry to Liv, Story and Icon nightclubs. The package includes a 2 hour Open Bar at a cool lounge, limo transfer from the open bar to Liv or Story, Dream or Icon nightclubs with hosted no wait entry. Tickets are for girls and for guys and includes the nightclub admission. Contact us for more information on this amazing package.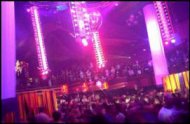 Pricing can change depending on the club event.
South Beach Night Clubs
Clubs are listed in alphabetical order
B.E.D
Sexy nightclub trendy spot to lounge and dance including a multitude of mattresses and big luscious pillows. B.E.D which stands for Beverage Entertainment
Address: 929 Washington Ave.
Buck 15
Small underground bar and lounge located on the second with artistic furnishing and loft feel. Clubs artwork celebrates Miami Beach artists and has that South Beach Art Deco vibe.